Photojournalisme
Joseph Melin - photographe (8088) Reportage et Photo, la page Netvibes (1452) Liens.
ZMÂLA, L'ŒIL CURIEUX. Quel avenir pour le photojournalisme? Émission spéciale Visa pour l'Image 2010. Culture : Visa pour l image 2010. Photos voyage et album photos GEO.fr. Magazine photo Exhibmag.fr / Photographie - collectif obturateur central. Qu' est-ce qui nous pousse à agir?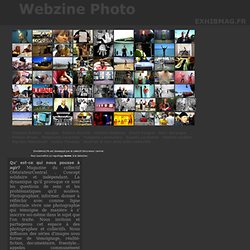 Magazine du collectif ObturateurCentral . Concept solidaire et indépendant. The home of photojournalism. Burn magazine. National Geographic - Inspiring People to Care About the Planet Since 1888. Visa pour l'Image Perpignan 2010. News Who is doing what and where?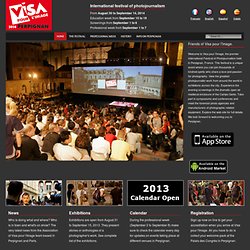 Who is in town and what's on show? The very latest news from the Association of Visa pour l'Image team based in Perpignan and Paris. Exhibitions. World Press Photo. The New Breed of Documentary Photographers. Polka Magazine. Reportages Photos - Actualité et Reportage Photo.
Oeil du viseur. The Big Picture. Many indigenous groups, including the Huni Kui, Ashaninka, and Madija, live in villages in the Brazilian rainforest near the border with Peru.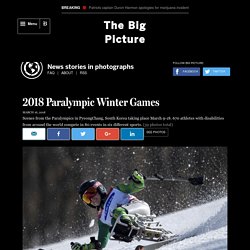 Over the past three years, the Ashaninka and Madija say that they have seen more and more incursions on their territory from uncontacted tribes, defined by Survival International as groups who have no peaceful contact with mainstream society. The "Bravos," or "Braves," as uncontacted Indians are called in the region, carry out raids on other villages, putting the communities along the Envira River on permanent alert. Leaders of the Ashaninka tribe have asked the government and NGOs for help in controlling what they consider an encroachment on their area by these uncontacted indigenous groups, stating that the movement of these other tribes is the result of pressure caused by illegal logging across the border in Peru.
---