Photoshop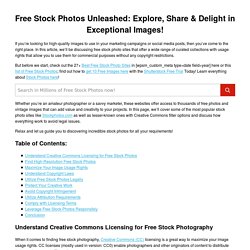 Major Performance Upgrade 10.19.11 One of the ongoing challenges we have been facing is slow response time for uncached queries. This has been due mainly to trying to sort the results we send back, which often number in the many tens of thousands or more.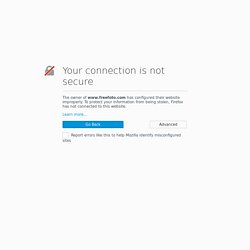 FreeFoto.com is made up of 132549 images with 183 sections organized into 3640 categories. FreeFoto.com is the largest collection of free photographs on the Internet (link back and attribution required). See FREE USE RULES. The comprehensive, yet easy to navigate site, offers images that are free for on-line use, with higher quality versions available for sale.
Download free and premium stock photos and illustrations for websites, advertising materials, newspapers, magazines, ebooks, book covers and pages, music artwork, software applications and much more. All our free images are of high quality, produced by our community of professional stock photographers and digital illustrators. Royalty free photos for business and personal use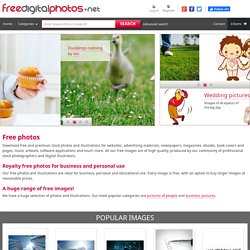 My name is Jim. I began this site in 2001 after having trouble finding quality, public domain photos online to use in my designs. People just seemed interested in flaunting their portfolios or charging absurd amounts of money to license a photograph. I bought a camera and bothered my photographer friends until I had a grasp on taking photos. I shot what I needed, and some extras. Eventually, I had a collection of photos going to waste so I figured I'd put them online for other people to use with no strings attached.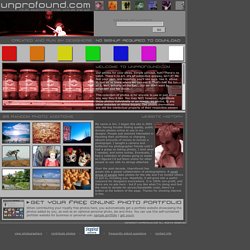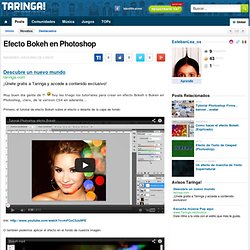 Muy buen dia gente de T! hoy les triago los tutoriales para crear en efecto Bokeh o Buken en Photoshop, claro, de la version CS4 en adelante... Primero, el tutorial de efecto Bokeh sobre el efecto o delante de la capa de fondo: link: http://www.youtube.com/watch?v=mFCoC3Ju9PE O tambien podemos aplicar el efecto en el fondo de nuestra imagen:
Efecto Texto en 3D,Photoshop
Tutoriales Photoshop ordenados por temas 3ª parte(01/09/07) - Ph
Tutoriales Photoshop ordenados por temas 2ªParte (01/09/07) - Ph
Christmas ornaments wallpaper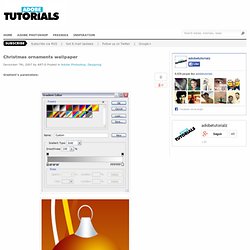 December 7th, 2007 by ART-D Posted in Adobe Photoshop, Designing Gradient's parameters: Selecting the Line Tool (U), it's possible to draw the thread of white color the toy hangs up with. Getting a better result is possible when combine in a group all the layers composing the toy decoration on its thread (press Ctrl button to mark out the necessary layers and hold on left mouse's button when taking down the marked layers on Create a new group option). Make two copies of the last made group and choose Free Transform option to make some changes on the copies' sizes, placing them the way shown next picture: Try to draw now the light reflection on the decorations, applying the Ellipse Tool (U) for representing the reflection on the most distant toy.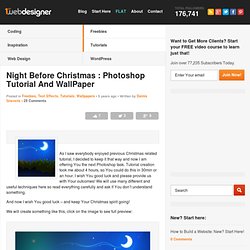 As I saw everybody enjoyed previous Christmas related tutorial, I decided to keep it that way and now I am offering You the next Photoshop task. Tutorial creation took me about 4 hours, so You could do this in 30min or an hour. I wish You good luck and please provide us with Your outcomes!
Night Before Christmas : Photoshop Tutorial And WallPaper | Grap
Create a Stylish Business Card in Photoshop | Photoshop Tutorial
Tutoriales navideños para Photoshop | Recursos para Diseñadores
Crear Efecto de Explosion Mental en Photoshop