Blog
FatFree Vegan Kitchen | Sinlessly Delicious Recipes
For a long time I've been stuck on apples in my lunchtime salad, but yesterday my eyes fell on the bowl of clementines on the counter, and I just couldn't resist adding them to not only the salad but the dressing as well. I've been wanting to try one of Dr. Fuhrman's many orange and cashew dressings, but, honestly, they all contain too much fat for my tastes and needs. I'm one of those people who like a lot of dressing on salad, so I prefer to have something so low in calories and fat that I can just pour it on without worrying too much about how much I'm using.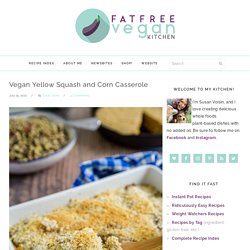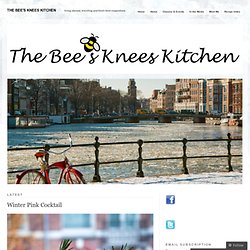 The Bee's Knees Kitchen
Vienna, home of breathtaking architecture, grand palaces, Mozart's music and the Sacher Torte! While I was researching a trip to Vienna I stumbled upon this delectable dessert which is served at the Sacher Hotel and added it to my list of things to see. I had planned the trip for my mother, my dog and me to hit as many sites as we could in 3 days.
Graasland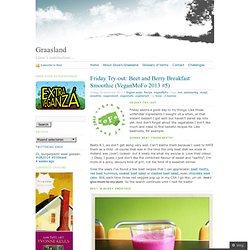 Friday Try-out Friday seems a good day to try things. Like those unfamiliar ingredients I bought on a whim, or that instant dessert I got sent but haven't dared dip into yet. And don't forget about the vegetables I don't like much and need to find tasteful recipes for. Like beetroots, for example… Gonna beat those beets!
Secocina
List of all recipes
Sunrise Morning Muesli luxhippie: I never eat cereal.
La Vida Vegan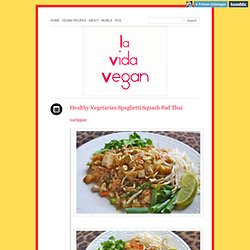 Eat Dance Live Recipes
Recipe Index
Recipe Index | Tales of a spoon
dimitri the greek raw vegan-ο κοσμος της ωμοφαγικης χορτοφαγιας
Eat Good 4 Life
Healthy Gluten Free Recipes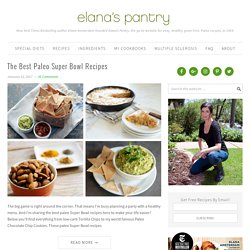 Remove brightly colored electronic devices such as this alarm clock from your bedroom. Photo by Colton Witt on Flickr. What if your New Year's resolution was to get more sleep? Our culture is quite focused on diet and exercise as a way to improve health at this time of year. Eat less food. Lose weight.
Veggie Wedgie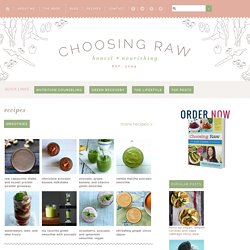 Breakfasts Banana Breakfast Sushi (raw, GF, SF)Banana Crepes (raw, GF, SF)Beet and Hemp Granola (raw, GF, SF)Blueberry Pancakes (SF)Buckwheat cereal (raw, GF, SF)Buckwheat Quinoa Pancakes with Pumpkin Cream or Beet and Berry Sauce (GF, SF)Carob Chip PancakesCarrot Raisin Muffins (SF)Classic Tofu Scramble (GF)Chocolate Avocado Breakfast Salad (raw, GF, SF)Choosing Raw Graw-nola (raw, GF, SF)Coconut yogurt (raw, GF, SF)Easy Raw Pancakes (raw, GF, SF)French Toast (SF)Green Pancakes (GF, SF)Protein Pancakes (GF, SF)Quinoa Breakfast Porridge (GF, SF)Raw, Vegan Bircher's Muesli (raw, GF, SF)Raw Cocoa Crunch Graw-nola (raw, GF, SF)Sweet Potato Breakfast Salad with Almond Butter Dressing (GF, SF) Beverages (Juices, smoothies, nut milks)
Raw Recipes
Troo Food Liberation
SandeeA | PequeRecetas
Otra vez quiero compartir con vosotros una idea de aperitivo que se prepara rápidamente cuando tenéis invitados, y que además gustará a todo el mundo, como el queso camembert con nueces y caramelo que os enseñé hace unos meses. Lo mejor de estos aperitivos en piruleta es que además lo podéis adaptar a vuestros gustos, y a los ingredientes que tengáis en el frigorífico en ese momento. En cuanto a la masa, pueden prepararse con pasta brisa, hojaldre, masa de empanadillas, de empanada, masa de pizza. Y en cuanto a los rellenos, admite miles de variantes: queso con mermelada de fresa o tomate, jamón york, queso y pasas, sobrasada con miel, salami, queso con nueces, salmón con rúcula y queso crema… y lo que se os ocurra! Solo necesitáis palitos de brocheta o de helado, algún tipo de masa, y vuestro relleno favorito para sorprender a los invitados con estas piruletas de aperitivo, o convencer a los peques para que coman ese ingrediente que normalmente os cuesta tanto… ¿os animáis a probar?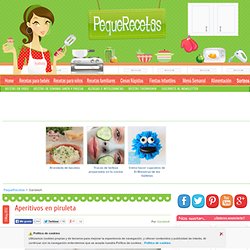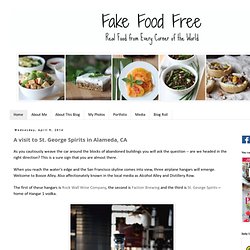 Every time I make a stuffed mushroom recipe, I have to research the correct spelling – portobello or portabella. Have you ever Googled this topic? It's more debated than most health information. Some say one or the other is translated from Italian. Others say it was a name made up by the U.S. mushroom industry and has no roots in any specific culture.
Fake Food Free
The Raw Chef: Raw Recipes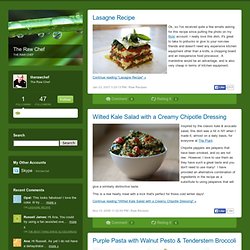 I created these stuffed vine leaves after tasting the cooked version. Seeing as anything cooked can be made better raw, I just had to come up with this alternative, which, I have to say really fills a gap. This recipe will make 16+ rolls depending on the size of your vine leaves and how much mixture you put in. Eating 2 is usually enough for me in one sitting! I have found a sushi rolling mat (pictured) very useful in rolling nice tight leaves, and as for the leaves themselves... You can pickle your own, which involves finding fresh ones - I found some organic ones on ebay!