Python
PyCon Home Page
ERP5 Community - Industrial Grade Open Source / Libre Software E
FiPy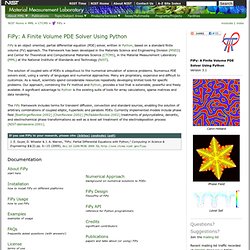 FiPy is an object oriented, partial differential equation (PDE) solver, written in Python, based on a standard finite volume (FV) approach. The framework has been developed in the Materials Science and Engineering Division (MSED) and Center for Theoretical and Computational Materials Science (CTCMS), in the Material Measurement Laboratory (MML) at the National Institute of Standards and Technology (NIST).
pydap — Data Access Protocol meets Python
PyGTK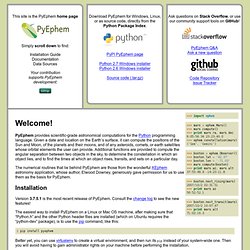 PyEphem provides scientific-grade astronomical computations for the Python programming language. Given a date and location on the Earth's surface, it can compute the positions of the Sun and Moon, of the planets and their moons, and of any asteroids, comets, or earth satellites whose orbital elements the user can provide. Additional functions are provided to compute the angular separation between two objects in the sky, to determine the constellation in which an object lies, and to find the times at which an object rises, transits, and sets on a particular day.
PyEphem
pyChing - Screenshots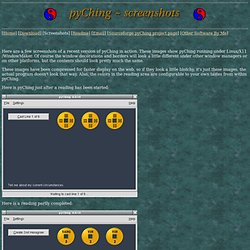 [Home] [Download] [Screenshots] [Readme] [Email] [Sourceforge pyChing project page] [Other Software By Me]
Main page is at: http://sympy.org/ This google code page is only used for issues. SymPy is an open source Python library for symbolic mathematics.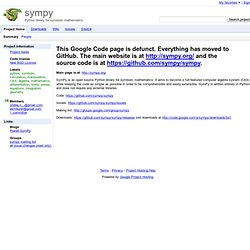 sympy - Google Code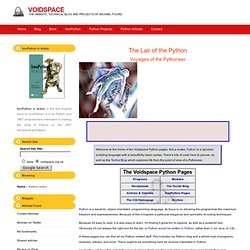 The Lair of the Python
Welcome to the home of the Voidspace Python pages.