Manwithahat
Justin Dixon
Full time student, cook, housekeeper, club runner, and learner.
Why Rituals Work. Think about the last time you were about to interview for a job, speak in front of an audience, or go on a first date.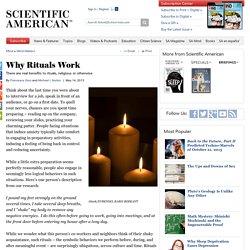 To quell your nerves, chances are you spent time preparing – reading up on the company, reviewing your slides, practicing your charming patter. People facing situations that induce anxiety typically take comfort in engaging in preparatory activities, inducing a feeling of being back in control and reducing uncertainty. While a little extra preparation seems perfectly reasonable, people also engage in seemingly less logical behaviors in such situations. Timeline Photos.
House Design
Homeschool Planning: Putting Paperwork and Plans Together. Accelerating Human Evolution. The Urban Homestead® - A City Farm, Sustainable Living & Resource Center, A Path to Freedom towards Self-Sufficiency. Koofers: Free Test Bank, Lecture Notes, Professor Ratings, Grade Distribution Data: Koofers. Nonprofit Public Relations - David Venn - Nonprofit Public Relations. Wishlist. Free Education. Research. Politics, Economics, and War. TED talks.
Free Games. Entrepeneurship. Beautiful Things. Tutorials and Tools. Web Comics. Cooking. Self Improvement.
---