Design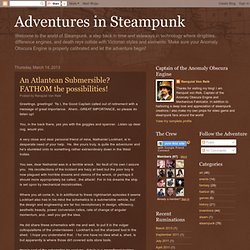 Adventures in Steampunk
Hello and Cheers to my beloved crew and friends! I thought today we would do something a bit different. As you all may know, I am a man constantly striving to move forward. To take it to the next level, as the guttersnipes would say. But today we'll be moving backwards!
Abduzeedo | Graphic Design Inspiration and Photoshop Tutorials
Scene 360 Illusion - Amazing art and design! Optical Illusions, Videos and More!
Typography. Typography News. Dedicated to Typography, Lettering, Fonts and Typefaces. TypeNeu.
PhotoshopDisasters
VectorMagic
Welcome to The Computer Graphics Society
BLUE VERTIGO | Web Design Resources Links | Last update NOV.21.2006
NOTCOT.ORG