MEDIA
With AUPEO! Personal Radio you can hear your favorite music and easily discover new songs and artists. Use the service directly in your internet browser, as a mobile app on a web-enabled device, or even in the car. Using the Love, Ban, and Skip functions, you can develop your own personalized Internet radio. Get started by selecting one of our recommended stations, an artist station, or any one of our 150 radio stations put together by our team of music experts.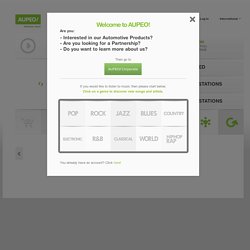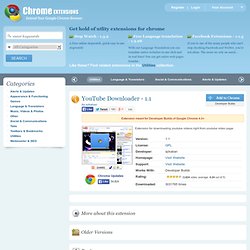 YouTube Downloader
Stop Watch - 1.5.2 A Free online stopwatch, quick easy to use stopwatch! Free Language translation - 1.3.96 With our Language Translation you can translate entire websites in one click and in real time! You can get entire web pages translat.. Facebook Extensions - 1.1.5
So what does this do? It creates a link to a YouTube video where you set the start time. Wait... can't I do this myself by adding that bit at the end? Yup. Then why is this here?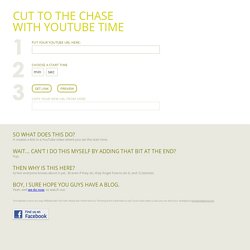 Create new tape