Vegan Tasty
Whether you love potstickers as a vegan main course or as savory vegan snacks, these mushroom-plumped gyoza are delish and super easy to make.
Vegan Mushroom Potstickers
Black Bean Veggie Burger | Smart Balance
All Vegan Recipes | Yummy Plants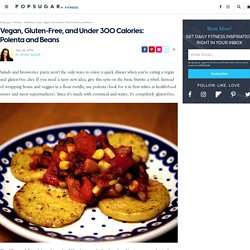 Salads and brown-rice pasta aren't the only ways to enjoy a quick dinner when you're eating a vegan and gluten-free diet.
Vegan and Gluten-Free Polenta and Beans
Asian Greens and Mangoes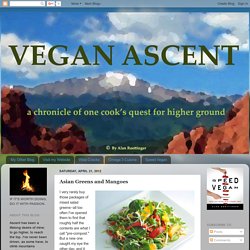 I very rarely buy those packages of mixed salad greens--all too often I've opened them to find that roughly half the contents are what I call "pre-compost." But a new one caught my eye the other day, and it looked super-fresh, so I gave it a shot.
First off, I must dispel a myth. I have not died.
French Food for Vegans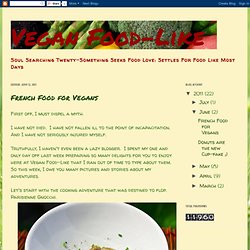 I like to party.
And I love bringing food to parties. It started out when I did a lot of hanging with a particularly non-soy-friendly crowd in NYC - I knew there'd be bacon in everything people brought to whatever potluck/shindig was getting crammed into someone's incredibly tiny apt, so I'd play it like I was going to anyway - you know, I just had this vegan lasagna in the fridge and it needed to get eaten. Over time, I've developed preferences for party-friendly food.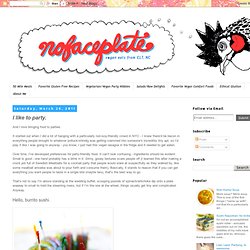 Chef AJ's Healthy Kitchen
Vegan Yack Attack | A vegan food blog that covers everything from indulgent desserts, to healthy dinners, and even raw recipes! There's something for everyone here!
The Chia Co - Home
Vegans Respond to Controversy Over Veg Parenting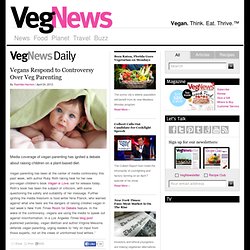 Media coverage of vegan parenting has ignited a debate about raising children on a plant-based diet.
PETA's Ultimate Vegan Baking "Cheat Sheet"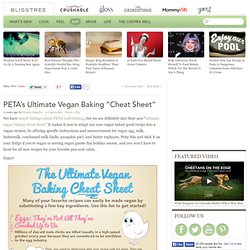 We have mixed feelings about PETA's advertising, but we are definitely into their new "ultimate vegan baking cheat sheet."
Faux Foie Gras Challenge Winning Recipe
Foie gras, which is French for "fatty liver," is made from the enlarged livers of male ducks and geese. Many high-end restaurants have pulled this "delicacy of despair" off their menus for good.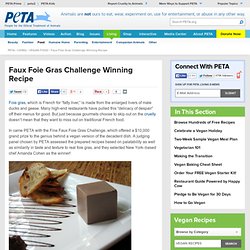 The holidays are over. The rush of New Years has passed. And now we plummet, head first, into the depths of winter.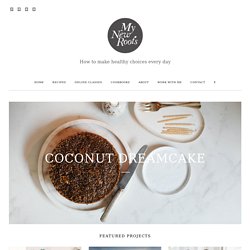 Almost Vegan
Clean Green Simple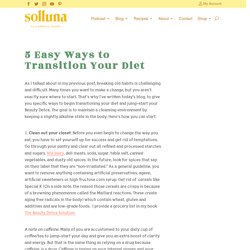 As I talked about in my previous post, breaking old habits is challenging and difficult.
5 Easy Ways to Transition Your Diet
THE VEGGIE BLACKBOARD
Breakfast
Moroccan Mint Tea Recipe at Epicurious
The Fresh Network
Grains: To Eat Or Not To Eat?
If you listen to the ideology of some mainstream diets out there, it would appear that grains are the latest diet villain, following in the footsteps of fats (healthy ones) and even fruits (because of their natural sugar). (And off the topic- still, still (!)- these typical mainstream diets never suggest that there is such a thing as eating too much protein.
Toasted Pumpkin Seeds: Three Ways Recipe
Toasting pumpkin seeds is fun and easy - and a great way to get creative with your spice drawer. I've wrangled up a beautiful collection of quirky pumpkins and winter squash over the past week - white "ghost" pumpkins, blue Hokkaido, carnival and ambercup squash.
Not on lettuce alone »Partnership kitchen: recipes Mushrooms
היום בשותפות למטבח נבחר חומר הגלם: פטריות! אז היו לנו מתכוני כרובית, אחר כך המשכנו עם חגיגת התותים ובדרך עצרנו לחגיגת ט"ו בשבט טבעונית. היום אנחנו עם הפטריות, על מיליון המינים והטעמים שלהן.
Greenwheat Freekeh
Quiche aux épinards et à la farine d'orge
Cette quiche toute verte et toute végétale doit sa consistance fondante à un mélange de petits pois et de farine d'orge.
When I lived in the South several years ago, my house was located only a few miles away from a Krispy Kreme doughnut factory. If I drove down a specific stretch of 291 at the right time of the morning, the unmistakable and glorious aroma of silky dough being fried to perfection would slither through the air vents of my car, creating the most ingenious, olfactory-based advertising campaign ever.
Olives for Dinner: breakfast
support.pcrm.org/site/DocServer/sustitution_chart_PCRM__3.pdf?docID=1301&autologin=true&AddInterest=1401
21-Day Vegan Kickstart / a Physicians Committee for Responsible Medicine (PCRM) site
Kimberly Snyder's Official Glowing Green Smoothie (R) Recipe
Recipe and Meal-Planning Tips
meatless monday: an ode to the apple | here | there | everywhere.
Recipes | PLANTWARRIOR
שלושים בננות ליום - תזונת האדם - סקירה היסטורית
ynet פסח טעים עם עוגת תפוחים - לאשה