Maia.alina
Maia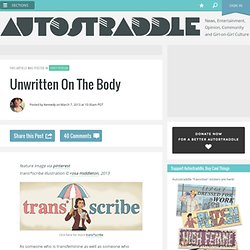 Unwritten On The Body
feature image via pinterest trans*scribe illustration © rosa middleton, 2013
I've gotten a few requests for holiday prompts, so I thought I'd put a quick post together with some ideas. The problem is that I don't have many great ideas when it comes to holiday prompts, so any suggestions would be great. You can click on the ask link to send me an idea, if you have a good one. Here's what I have: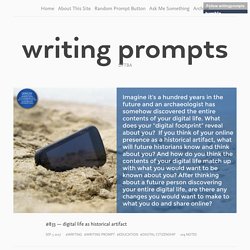 writing prompts
Ento - the art of eating insects on Vimeo
ACCESSORIES : Bridal Underwear
How we talk about science
Why are professors at Harvard, Duke, and Middlebury teaching courses on David Simon's The Wire? - By Drake Bennett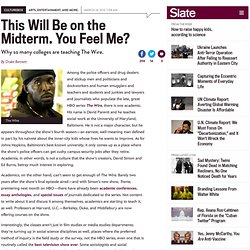 Among the police officers and drug dealers and stickup men and politicians and dockworkers and human smugglers and teachers and students and junkies and lawyers and journalists who populate the late, great HBO series The Wire, there is one academic. His name is David Parenti and he teaches social work at the University of Maryland, Baltimore. He is not a major character, but he appears throughout the show's fourth season—an earnest, well-meaning man defined in part by his naïveté about the inner-city kids whose lives he wants to improve. As for Johns Hopkins, Baltimore's best-known university, it only comes up as a place where the show's police officers can get cushy campus security jobs after they retire.
Memorize.com - Remember and Understand
Ladies, gaga
Maybe you're shy, or a shut-in. Maybe you're single and don't want to be. Maybe all that truck driving, dog walking, kid raising, and company running has sapped your femininity.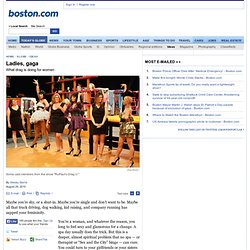 Awesome Art and Things to Look At
Interesting Science Articles
The Noisy Idiot Dilemma – first 2 chapters « White Noise
Why Technology is awesome