Paranormal
Terminology The English word ghost continues Old English gást, from a hypothetical Common Germanic *gaistaz. It is common to West Germanic, but lacking in North Germanic and East Germanic (the equivalent word in Gothic is ahma, Old Norse has andi m., önd f.). The pre-Germanic form was *ghoisdo-s, apparently from a root denoting "fury, anger" reflected in Old Norse geisa "to rage". The Germanic word is recorded as masculine only, but likely continues a neuter s-stem.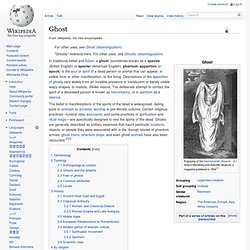 Ghost
Welcome! Please. Please do come in. You're looking for hauntings and scares, you say?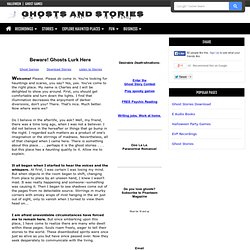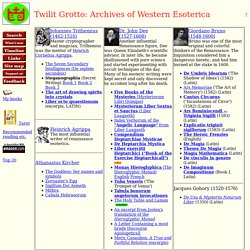 In 1453, Constantinople fell to the Turks, ending the Byzantine empire. This date also marks the beginning of the Renaissance, since the waves of Greek refugees spread knowledge of Greek throughout Europe. Included with the newly available Greek manuscripts were the Corpus Hermetica, Plotinus, and the works of the Neoplatonists.
Haunted Holland - www.haunted-holland.nl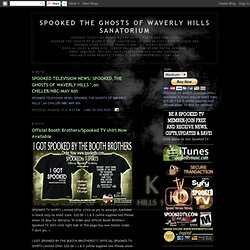 'SPOOKED' NOW ON DVD "SPECIAL CLASSIFIED EDITION" OUR PRICE ONLY - $13.95 plus shipping & handling. (tax if applicable) (IN STOCK-Ships within 24 hrs) Click on the BUY NOW ICON on the right side of this page. SPOOKED THE GHOSTS OF WAVERLY HILLS SANATORIUM"WITNESS WHAT SCI FI COULD NOT SHOW YOU" UNCUT & RAW DVD PACKED WTH BONUS FEATURES * MORE PATIENT INTERVIEWS - MORE DISEASE - MORE GHOST HUNTS - MORE MADNESS - EXCLUSIVE SCENES includes the THE BONE DUMP, TUNNEL SPIRITS, THE WHITE DOG & MUCH MORE! DVD Menu Chapters include:
SPOOKED
American Hauntings Research
ghosts spirits UFOs & the unexplained - Paranormal Australia ghost stories ghost hunting pictures ghostbusters Sydney Melb
Wailing Bansidhe Investigations, Tucson, Arizona, Paranormal Investigators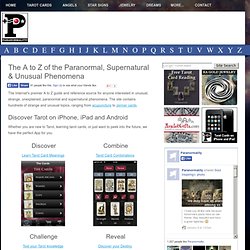 The Internet's premier A to Z guide and reference source for anyone interested in unusual, strange, unexplained, paranormal and supernatural phenomena. The site contains hundreds of strange and unusual topics, ranging from acupuncture to zenner cards. Discover Tarot on iPhone, iPad and Android Whether you are new to Tarot, learning tarot cards, or just want to peek into the future, we have the perfect App for you. Spiritual Jewelry Designs For anyone who considers the jewelry they wear to be much more than something of beauty, but who understand the power of symbols and intention and seek truly exceptional designs, Ka Gold Jewelry is the best source of spiritual jewelry I have found.
Paranormality.com
Arizona Paranormal Investigations
The Supernatural World Supernatural, Paranormal and Unexplained Phenomena.
The most complete and best preserved ancient example of the Ten Commandments, a 2,000 year old leather parchment scroll discovered in a cave at the Dead Sea in 1952, will go on display on Friday in New York's Discovery Times Square Exposition. The scroll is an important, although brief, addition to the show "Dead Sea Scrolls: Life and Faith in Biblical Times." The largest collection of biblical artifacts ever displayed outside Israel, the exhibit, which opened October 28 and will run through April 15, is already featuring 20 Dead Sea Scrolls, with sections from the biblical books of Genesis, Psalms, Exodus, Isaiah, and others. The Ten Commandments scroll will be added to the show from Dec. 16 through Jan. 2. Dating from 50 BCE to 1 BCE, the scroll was found in Cave 4, one of...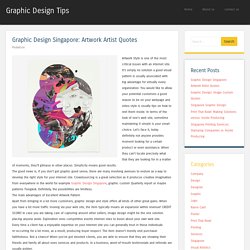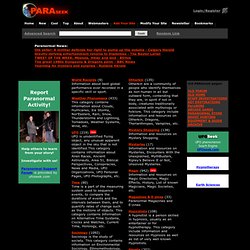 World Records (9) Information about best global performance ever recorded in a specific skill or sport. Weather Phenomena (433)
TAzPRS_Home