Interests
Get flash to fully experience Pearltrees
Buddy the American Eskimo puppy at 5 months old "This is a picture that I took of my 2 American Eskimo Spitz dogs. They are brother and sister from the same litter.
The American Eskimo dog is bred in 3 sizes. The Standard size can be up to 19 inches at the shoulders, the Miniature up to 15 inches and the Toy up to 9 inches at the shoulders.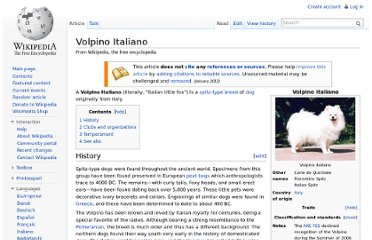 A Volpino Italiano (literally, "Italian little fox") is a spitz - type breed of dog originally from Italy. [ edit ] History Spitz-type dogs were found throughout the ancient world.
What began with a single idea in the UK, has seen us open offices across the globe. Some of them can be viewed below. Dyson UK