Publications
SEESAW MAGAZINE: Home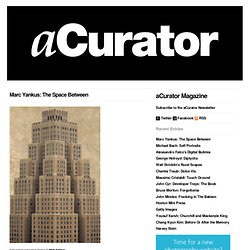 aCurator
Much-adored, multiple-award-winning, all-singing, all-dancing, writer-speaker-educator-photographer Louie Palu made this great broadsheet recently. It is extremely well executed, if you'll pardon the expression. "This is a concept newspaper; it has no headlines, competing articles or advertising. Instead, it is an editing project that uses photographs from Mexico.
SP,BH Publications at Self Publish, Be Happy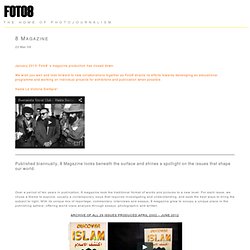 In Print
Published biannually, 8 Magazine looks beneath the surface and shines a spotlight on the issues that shape our world. Over a period of ten years in publication, 8 magazine took the traditional format of words and pictures to a new level. For each issue, we chose a theme to explore, usually a contemporary issue that requires investigating and understanding, and seek the best ways to bring the subject to light. With its unique mix of reportage, commentary, interviews and essays, 8 magazine grew to occupy a unique place in the publishing sphere, offering world class analysis through essays, photographic and written.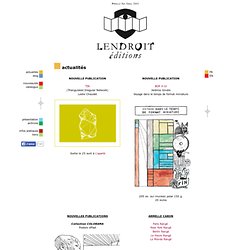 Vous étiez très, très nombreux ce 21 février pour la soirée de soutien à LENDROIT Éditions. Merci à tous d'être venus, merci aux artistes et éditeurs qui ont réagit vite, avec générosité et amitié, merci au public et aux acheteurs des œuvres. Après 10 ans d'activité, un tel enthousiasme nous donne l'envie de continuer pour une nouvelle décennie. Merci encore, In Print We Trust !
actualités
finitefoto