Learn&Train
‎wearemakers.org
The 4-Hour Chef | The Simple Path to Cooking Like a Pro, Learning Anything, and Living The Good Life
Eating (And Life) Will Become High-Definition. In China, a common greeting is "Chi le, mei you?" or "Have you eaten?" This is the universal check-in. So I pose the question to you: have you really eaten? I now realize that before writing 4HC, I hadn't.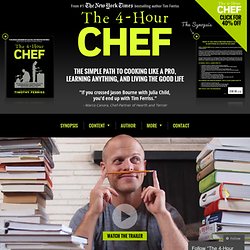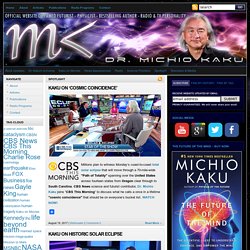 The Wall Street Journal – The Weekend Interview (A version of this article appeared March 10, 2012, on page A11 in some U.S. editions of The Wall Street Journal, with the headline: Captain Michio and the World of Tomorrow: Humans are born with the curiosity of scientists but switch to investment banking by Brian Bolduc (former Robert L. Bartley fellow at the Journal, is an editorial associate for National Review)
Sonic Foundry | Lecture capture, event webcasting and knowledge management for meetings, training and events from Sonic Foundry: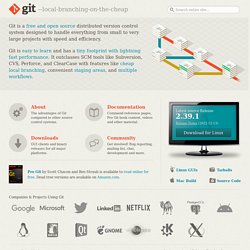 Git is a free and open source distributed version control system designed to handle everything from small to very large projects with speed and efficiency. Git is easy to learn and has a tiny footprint with lightning fast performance. It outclasses SCM tools like Subversion, CVS, Perforce, and ClearCase with features like cheap local branching, convenient staging areas, and multiple workflows. Learn Git in your browser for free with Try Git.
Innovation - The Resourceful Paradox - interview with Prof. Marion De Bruyne
In recent years, the popularisation of the World Wide Web and the rise of mobile music hardware have intensified online music piracy. Prof Dr Bert Weijters, Prof Dr Frank Goedertier and Sofie Verstreken have published an academic research study that examines music consumption preferences in today's new context in which consumers face a myriad of music platforms with diverse business models and delivery modes. Counter-intuitively, the results show that consumers do prefer legal and ethical options, if available – but they favour different ways of making this economically viable.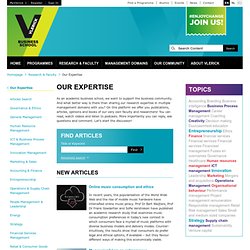 Membership « Center for Evidence Based Management
Tools & testen
SSRN Electronic Library