GFC Act II - Sovereign Debt - EU
Morale tale - Lagarde etc
Responses to EU crisis 2012
Michael interviewed on Guns N Butter with Bonnie Faulkner Listen here
Wall Street's Euthanasia of Industry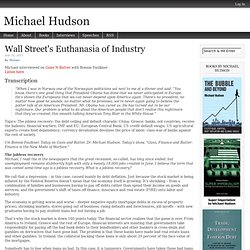 It was a grave error for Germany's Angela Merkel and France's Nicolas Sarkozy to invoke the spectre of sovereign defaults and bondholder "haircuts" at this delicate juncture, ignoring warnings from ECB chief Jean-Claude Trichet that such talk would set off investor flight from high-debt states.
Europe stumbles blindly towards its 1931 moment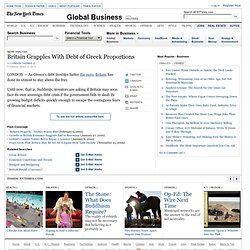 Until now, that is. Suddenly, investors are asking if Britain may soon face its own sovereign debt crisis if the government fails to slash its growing budget deficits quickly enough to escape the contagious fears of financial markets. The pound fell to $1.4954 on Tuesday, its lowest level against the dollar in nearly 10 months.
News Analysis - Britain Grapples With Debt of Greek Proportions
Sorry, America, We're Too Corrupt To Fix The Financial System
GFC origin: Debt Greed Hedging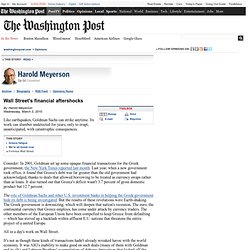 Like earthquakes, Goldman Sachs can strike anytime. Its work can slumber undetected for years, only to erupt, unanticipated, with catastrophic consequences. Consider: In 2001, Goldman set up some opaque financial transactions for the Greek government, the New York Times reported last month .
Harold Meyerson - Wall Street's financial aftershocks - washingt