SABER +
Browse By Subject Browse By Standard What is FREE? The Federal Registry for Educational Excellence (FREE) makes it easier to find digital teaching and learning resources created and maintained by the federal government and public and private organizations.
Home | FREE - Federal Registry for Educational Excellence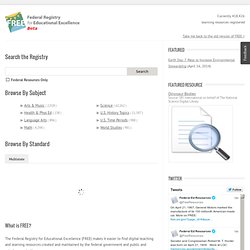 ssila
Course of Study The foundation of our program is established by our 1st Year Apprenticeship Program which paves the way for our 2nd Year Apprenticeship Program for those individuals wanting to extend their botanical, wildcrafting and herbalism education. A Third Year Clinical Internship is available to qualified students. Each year of coursework is comprised of a field program and a lecture series. The field trips are the backbone of our educational curriculum. You will experientially learn field botany, ecology and wildcrafting techniques, while defining your relationship with nature.
Columbines School of Botanical Studies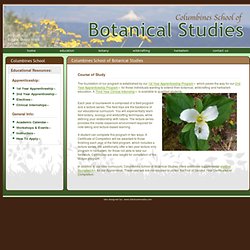 KSURF Knowledge Web: Virtual University Home Page
Added Apr 17 • AJAX Programming • How to Build a Computer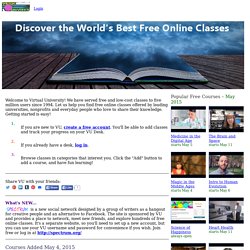 Enabling Open Scholarship - EOS - Home
Related resources from InnovativeLearning.com site: (n): The process by which instruction is improved through the analysis of learning needs and systematic development of learning materials. Instructional designers often use technology and multimedia as tools to enhance instruction. How Children Succeed: Grit, Curiosity, and the Hidden Power of Character is a fascinating look into the important role of non-cognitive skills like perseverance, curiosity, and grit on educational success.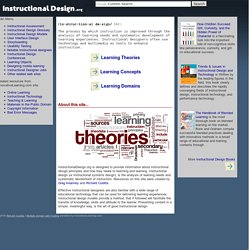 ERIC -- Educational Resources Information Center