Best
Vegan Raw Food Health and Fitness, 80/10/10 Diet by Dr. Douglas Graham
This is the official site of Victoria, Sergei, and Valya Boutenko, otherwise known as The Raw Family. In 1994, we experienced an intense decline in health. Faced with our numerous health problems, (juvenile diabetes, obesity, hyper thyroid, chronic fatigue, arrhythmia, arthritis, asthma, and allergies) we began researching nutrition. After switching over to a healthful way of eating we were able to fully reverse our symptoms and regain vibrant health. Since that time our family has been dedicated to helping people around the globe learn about natural healing and nutrition by writing books, making films, and presenting health lectures. Continue reading…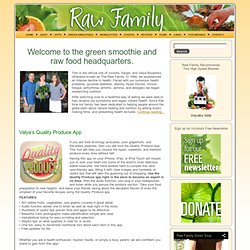 Dr. Fred Bisci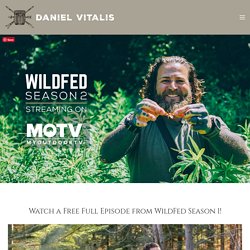 Daniel Vitalis
How to Build a Strong Foundation for Your Hormone Health in 4 Simple Steps Greetings ReWilders! Have you been enjoying my interview series with Extreme Health Radio? My latest interview with them called "How to Build a Strong Foundation for Your Hormone Health in 4 Simple Steps!
David Wolfe — Health, Eco, Nutrition, and Natural Beauty Expert The rock star of the superfoods and longevity world, America's TOP CEOs, Global Ambassadors, Hollywood celebrities, busy professionals, and even the most powerful buying influence in the nation—Moms—all look to David for expert advice in health, beauty, herbalism, nutrition and chocolate! David is the celebrity spokesperson for the brand new NUTRiBULLET™ Superfood Nutrition Extractor, co-founder of TheBestDayEver.com online health magazine and is President of The Fruit Tree Planting Foundation with a mission to plant 18 billion fruit trees on planet Earth.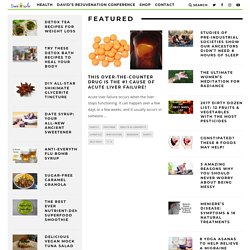 David Wolfe
For a mere $9.99, you can get a 30 whole days of FULL BLOWN access to the brand new "Best Day Ever" super community site and join thousands of other longevity enthusiasts sharing and exploring hot new health topics. After the first month your membership is only $14.99 per month. Site Tour The Best Day Ever is a dynamic site where each member not only receives access to the most cutting edge health technologies and information in the world, but also to a vast array of incredible resources that are not available anywhere else. Media As an Exclusive Member, you have access to hundreds of cutting edge audio interviews and video health programs. David Wolfe David Wolfe has spent the last 20 years teaching and traveling the world, educating people on the power of raw food, superfoods, and longevity technologies.
David Wolfe's The Best Day Ever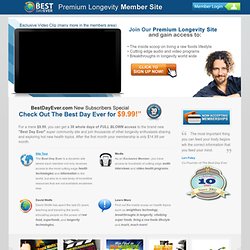 Paul Nison