Blogs
18 March, 2013 by Future Garage2 Comments After a brief pause the FG Mix Series is back with a vengeance! FG Mix 012 has been skillfully crafted by Bristol producer / dj Ollie Macfarlane whose selection is a smooth hybrid between Garage, House and Trance! Check it! Follow Ollie:FacebookTwitterSoundCloud
Future Garage | The Future's Bright, The Future's Garage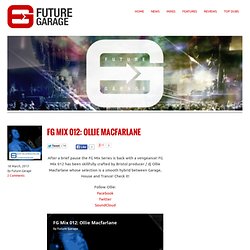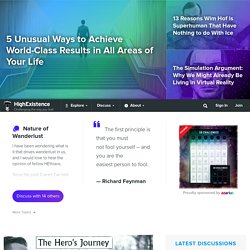 "A beautiful world. Look around you, it is amazing. Skyscrapers, gravity, daisies, peaches, archipelagos, children, languages, music, wars, phosphorous, galaxies, snow, literature, human existence. We live in such a breathtaking environment that is full of magic and wonder. Although we can feel intense sadness, profound happiness can be just around the corner. […]" (click to see entire quote)
Tessa Chong sent me the above image with the explanation that she had seen and drawn the man from memory on a trip to Toronto. We got to talking, and the following interview and her interpretations of some other noted Accidental Chinese Hipsters ensued. You can see more of her work here. ACH: How old are you and where are you living now? TESSA CHONG: I am 27 and living in Amsterdam.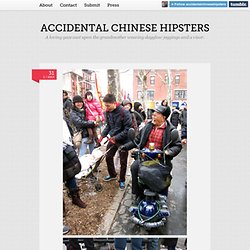 Bayern started as overwhelming favourites and dominated for the majority of the game, but Manchester United caused problems and weren't flattered by a draw. David Moyes had both first-choice full-backs out, so Phil Jones and Alexander Buttner played in those positions. Further forward, Moyes picked Ryan Giggs after his excellent game against Olympiakos in the previous round. Juan Mata is cup-tied.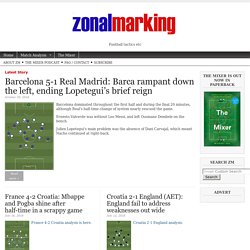 Atlético Madrid – FC Barcelona 0:0 Madrid gegen Barcelona, das Spitzenspiel der spanischen Liga. In dieser Saison ist es aber bislang Atlético und nicht Real, welches Barcelona im Titelrennen enger auf den Fersen liegt.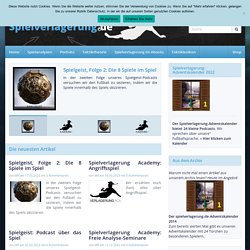 Spielverlagerung
Christmas shopping in Temuco. I'm looking for a very useful, practical gift, I need a new camping stove. Roughly three hours from the hamlet Lonquimay to the city of Temuco. People catch the bus by waving and stop it with a word, wherever it is.
show me the world!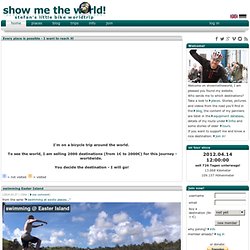 Spam-Kühlschrank in a Botnet-of-Things: Von gehackten Items aus dem Internet of Things werden wir in Zukunft noch sehr viel hören: Zwischen den Jahren hat ein Spambot Netzwerk über 100.000 Dingse von Mediaplayern bis SmartTVs inklusive einem Kühlschrank übernommen und mit dem Kram Spam verschickt. Between December 23 and January 6, more than 100,000 internet-connected smart "things," including media players, smart televisions and at least one refrigerator, were part of a network of computers used to send 750,000 spam emails. So says a study just released by enterprise security company Proofpoint.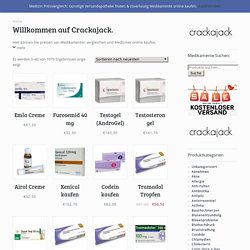 kalinkakalinka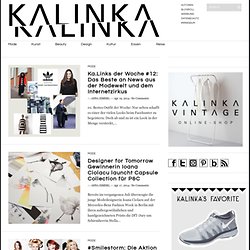 Abendrobe trifft Bademode: Die Frühjahr/ Sommer 2014 Kollektion von M.Patmos Der New Yorker Garment District ist das Zuhause von vielen US-amerikanischen Designerinnen und Designern, denen Nachhaltigkeit mehr als nur ein Anliegen ist. Neben Christine Alcalay, Feral Childe und John Patrick (wir berichteten bereits) gehört auch Marcia Patmos dazu. Mit der aktuellen Frühjahr/Sommer 2014 Kollektion ihres Labels M.Patmos möchte sie die Galeristinnen und Künstlerinnen gut aussehen... Die Warterei hat ein Ende: Endich läuft die 3.
Hintergrundinformationen zur Diskussion 18 Nachrichten Amerika ist in seiner Grossartigkeit ganz schön böse... von Mark John Leder am 16.06.2012 um 16:48 Fertigung von Haftzellen im Gefängnis: Hintergründe.
ein Web-Dokumentarfilm zum Wirtschaftssektor Strafvollzug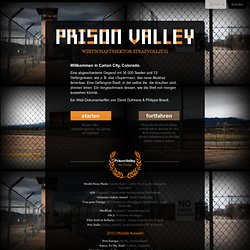 Route
neusprech.org » Sprache bringt es an den Tag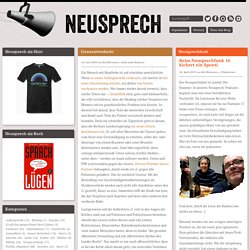 Innenminister Hans-Peter Friedrich hat mal wieder versucht, eigenmächtig Rechte umzuschreiben, dieses Mal das sogenannte Freizügigkeitsgesetz. Das erlaubt es jedem Bürger der Europäischen Union, seinen Aufenthaltsort in der EU frei zu bestimmen, also dort zu leben, wo er mag. Das ist, nur nebenbei, ein Grundrecht. Friedrich nun würde dieses Grundrecht gern einschränken, fürchtet er doch, dass beispielsweise Rumänen oder Bulgaren nach Deutschland ziehen, um hier Sozialhilfe zu bekommen. Zitat: "Wir müssen die Möglichkeit schaffen, bei Missbrauch des Freizügigkeitsrechts auszuweisen und die Wiedereinreise von Ausgewiesenen zu verwehren." Erstens wäre es keine Freizügigkeit mehr, wenn es eingeschränkt wäre, genau deswegen heißt es so. Zweitens kann man Freizügigkeit nicht missbrauchen, eben weil sie jedem frei gewährt wird.
Öfter mal was Neues Ich liebe ja Neues. Neue Ideen, neue Projekte, neue Klamotten, neues Essen, neue Filme. Neue Menschen, neue Städte, neues Wissen. Neu im Sinne von unbekannt. Neu im Sinne von noch nicht entdeckt.
Down To Mars