Reference
International Association for Cannabis as Medicine
Arizona Medical Marijuana Association | Home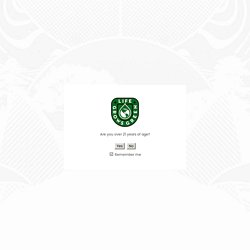 In its formative stage, the AzMMA will be guided by its Founding Members. The Founding Members will lead association efforts as it engages in the critical rule making process as called for in Proposition 203. Because this process, which will conclude on or about April 1, 2001, will establish the foundation for just how the medical marijuana industry will operate in Arizona, the rule making process will be THE primary focus of Founding Members and the association during it early months.
Marijuana Testing | Cannabis Testing : Marijuana Strain Search
Are you growing safely? - Page 2 - 420 Magazine
I`m procrastinating on some work... feel like writing, so this will probably be a long post... the story of my grow room and the various security issues that arose along the way... In June, my 18-yr-old son, J, and I built a grow room at the back of our house. We told all his friends (who were continually stopping by and offering to help put up the wall) that it was going to be a storage room for my work files - that there was a new law that they had to be stored in a locked room. Everyone bought the explanation - including my 9-yr-old son, B. When the room was finished, it was awesome! Perfect temp, humidity, lighting, air flow... but I couldn`t afford a carbon filter at that point, so we vented the room into a large bush at the back of the house.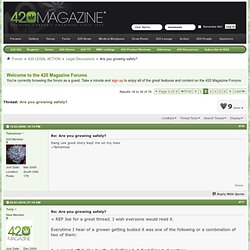 index