Maccahayward
Gear By Kevin Purcell | The Octavo from Pad & Quill is a premium case for the iPad 2 that looks like a beautiful leather bound book. The case is one of the first third-party cases that features a magnetic on/off switch just like the Apple Smart Cover.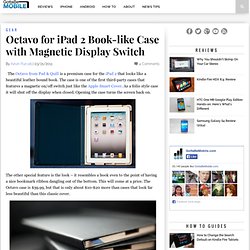 Octavo for iPad 2 Book-like Case with Magnetic Display Switch
This is the petrol powered mountain board, packing an incredible 43cc 2 stroke engine for propulsion. The 2.5hp mountain board is lightweight, reliable and surprisingly easy to master. Capable of speeds just over 30mph, the mountain board is a great training aid for sports like kitesurfing, mountain boarding, snowboarding , boogie boarding, jet skiing, water skiing, snow skiing and surfing. With a range of about 23km on a full tank, the mountain board is perfect for large open beaches and fields.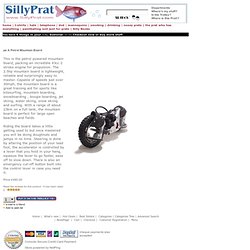 Silly Prat tshirts For The Prat Inside You!
Song in the Microsoft Internet Explorer (IE9) Commercial - Intelligent Designs Media | Social Media | Public Relations | SEO | Indianapolis
ED_Updates • Admins • Advertise on ED • Donate to Encyclopedia Dramatica We need to upgrade our hardware, please consider donating Main Page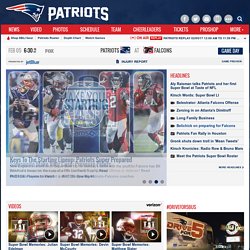 Draft Profile: Safeties (00:04:25) Should the Patriots be in the market to acquire a safety early in this year's draft? Samsonite Make Your Case: Leap of Faith By PFW Staff NFL coaches often talk about the importance of young players improving from Year 1 to 2. Which young Patriot is poised to make the biggest leap in 2014? Roster reset: AFC East (00:04:38:16) By NFL.com Are the New England Patriots overwhelming favorites in the AFC East heading into 2014?