Blogue :Histoire et bloguing
Lorcan Dempsey's Weblog
Active
History News Network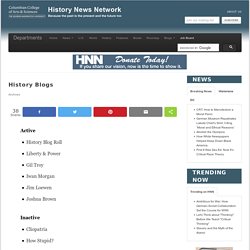 where does academic blogging lead?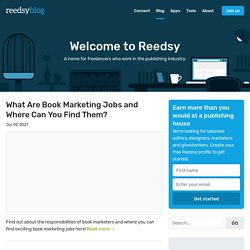 Ian Bogost has a great post referencing the ongoing conversation about academic blogging that moves us in a productive direction, away from defenses and apologies (and related attacks and critiques of opponents) and toward thinking where academic blogging leads.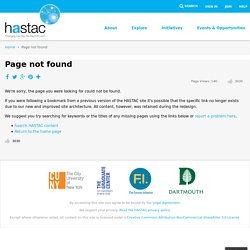 I haven't posted a blog in a while and I apologize, but I wanted to write this post today, because I've thinking about the place of the academic blog in the academy in academic research and writing in general.
Questioning the Academic Blog
Pourquoi faire un blogue de recherche ? | Kim Petit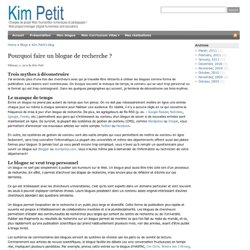 Trois mythes à déconstruire ­J'ai entendu plus d'une fois des chercheurs avec qui je travaille être réticents à utiliser les blogues comme forme de publication.
Am I the only one in my department who blogs? | None are so deaf as those that won't listen
[ This is a guest post by Amanda French ( @amandafrench ), THATCamp Coordinator at George Mason University's Center for History and New Media .
Challenging the Presentation Paradigm: Publishing Scholarly Presentations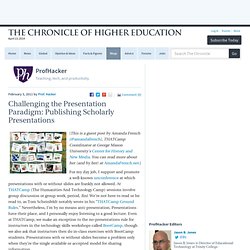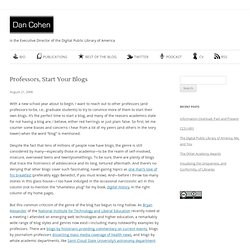 Professors, Start Your Blogs
With a new school year about to begin, I want to reach out to other professors (and professors-to-be, i.e., graduate students) to try to convince more of them to start their own blogs. It's the perfect time to start a blog, and many of the reasons academics state for not having a blog are, I believe, either red herrings or just plain false.
The history of genres is filled with curious transformations, such as the novel's unlikely evolution from wasteland of second-string prose to locus of Great Literature. One of the founding notions of this blog was that despite its inauspicious beginnings and high-profile overcaffeinated incarnations the genre of the blog has always been well suited to the considered pace and output of the scholar.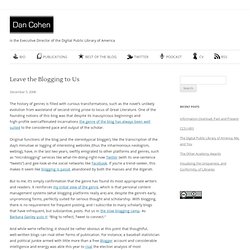 Leave the Blogging to Us
Professors, Start Your Blogs
Blogging scientifique : la critique argumentée
14 janvier 2011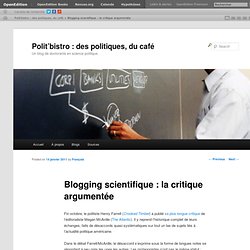 Blogging scientifique : la critique argumentée