Things to Make this Winter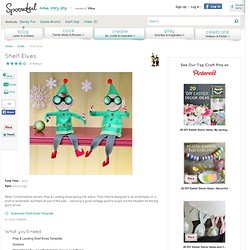 Total Time 1 hour Ages school-age by Cindy Littlefield When Christmastime arrives, Prep & Landing elves spring into action.
Shelf Elves
Clay Christmas Decorations
My Backyard Monsters - Free Crochet Minion Amigurumi Pattern! ♥
Petals to Picots: Crochet Your Way to a Beautiful Centerpiece – Free Ball Pattern Included
M o t h e r ' s D a y is coming and I want a bright and cheery centerpiece to adorn my dining table ... something colorful and perfect to keep on the table for S p r i n g and S u m m e r . Why not a crocheted centerpiece!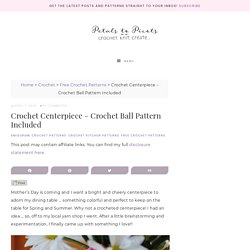 Guest post | Crocheted cloche pattern
Maize Hutton lives in a little cottage in the woods with her Westie Violet Blossom. She's a recycled silver artist and owns two websites: Mommytags and MaizeHutton . She loves crafting of all sorts and has recently taken up crochet.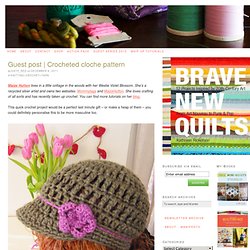 CROCHET PATTERN PDF Crochet Flapper Hat with by sarahndipities
PATTERN Oversized Hooded Infinity Scarf Cowl by WellRavelled
About.com: http://www.gleefulthings.com/blog/?p=3258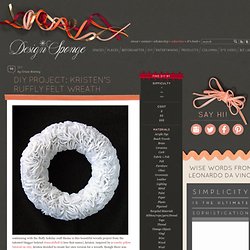 kristen's ruffly felt wreath
<img class="alignnone size-full wp-image-39580" title="felt-ruffle-wreath" src="http://assets4.designsponge.com/wp-content/uploads/2009/12/felt-ruffle-wreath.jpg" alt="felt-ruffle-wreath" width="475" height="530"/>