Blog
More Design Please - MoreDesignPlease
The Cook Abides.
Noble Pig
Freebies Home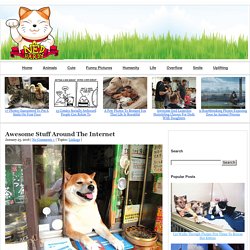 Ned Hardy
December 4, 2012 | No Comments » | Topics: Overflow | Read the rest of this entry » Loading ...
Apartment Therapy | Saving the world, one room at a time
Anyone been missing me lately? Or my posts, at least? Here's the (partial) scoop on where I've been:
Unsimple Living | …the complicated matter of living simply.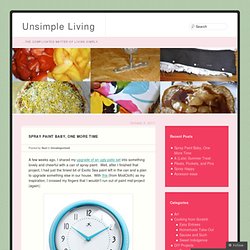 Are you ready for cuteness overload? Meet Zoey and Jasper. I am so inspired by animal photographer Grace Chon, who has documented the budding friendship between her 10 month old baby boy and their rescue pup. I only hope that my rescued buddy Gordos will be around to play dress up with my future baby one day!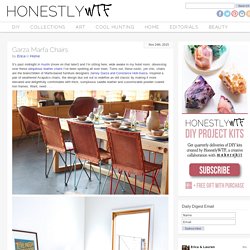 Honestly WTF
For the Christmas season I made my children I SPY Christmas Ornaments. My kids loved them so much that I thought I would make some I SPY EASTER EGGS for their Easter Baskets. When I found some big plastic eggs with clear tops at Walmart I was thrilled! These would be absolutely perfect for an I SPY toy. After a quick trip to the craft store, I was ready to get started. It's a simple and quick DIY project that your kids or grandkids or students will love…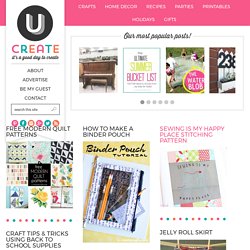 Ucreate
We love a good DIY, and we particularly love a DIY that includes flowers. Saw one of these floral ribbons at a retail store the other day. It was way too overpriced for my liking so of course we decided to create a version you can make yourself for about $2.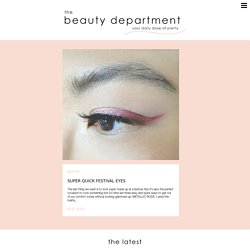 The Beauty Department: Your Daily Dose of Pretty.
A Beautiful Mess
Here in southern Missouri, where we live, spring is tormenting us. One day it's nice and warm; you could totally wear sandals and no jacket at all (which excites me as I LOVE sandals). The next day it's cold, and I find myself pulling my coat back out of the closet. Also, one of my brulees got a little too toasty. Guess which one?