Blog
Tutorial: Iphone Wallet. Remember my travel kit organizer thing here?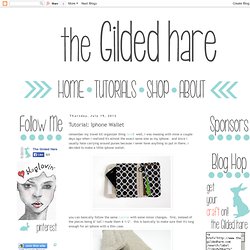 Well, i was messing with mine a couple days ago when i realized it's almost the exact same size as my iphone. and since i usually hate carrying around purses because i never have anything to put in there, i decided to make a little iphone wallet. you can basically follow the same tutorial with some minor changes. first, instead of the pieces being 6" tall i made them 6 1/2". this is basically to make sure that it's long enough for an iphone with a thin case. next, instead of putting the zipper compartment on the inside, i put it on the outside. now you can use it for change, headphones, lip balm or whatever else. for the interior, instead of using the 3 pieces like before, use one solid piece of your main fabric. then make one giant center pocket for the phone (basically the same as before but don't sew the separate pockets). and make pockets for your cards. conveniently i still had extra pockets for hair bands and bobby pins.
More Design Please - MoreDesignPlease. The Cook Abides. Noble Pig. Freebies Home. Ned Hardy. Apartment Therapy | Saving the world, one room at a time. Unsimple Living | …the complicated matter of living simply. Honestly WTF. Ucreate. The Beauty Department: Your Daily Dose of Pretty. A Beautiful Mess. Hey, friends!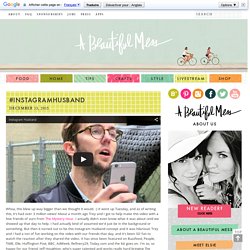 I'm here to share my new favorite happy hour recipe! It's fresh, herbal-y, and citrus-y. Mojitos were my first favorite cocktail, and I still love them, but finding new combinations is my current obsession. I'm thinking about planting an herb garden on my porch this weekend.
---