Stuff
Style Scrapbook: DIY: YELLOW CLUTCH - StumbleUpon. March 19, 2011 in Uncategorized by Andy And because I like keeping my word, here is the how.to.make.this.bag step-by-step… C'mon, its Saturday, you have no school, no work, you probably have a party later today, but you are free right now, so get the fabric, scissors, pins and let the party begin!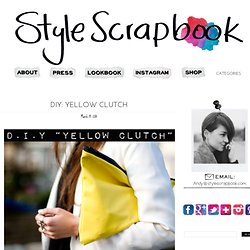 , then, you take your new clutch to tonight's party? How To Style a Fishtail Braid - A Beautiful Mess - StumbleUpon. We love the look of fishtail braids!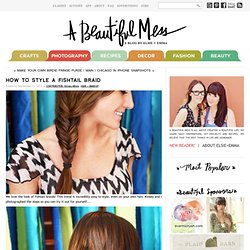 This trend is incredibly easy to style, even on your own hair. Kinsey and I photographed the steps so you can try it out for yourself... 12 Motivational Quotes to Get You Through The Day. Happiness is a direction, not a destination.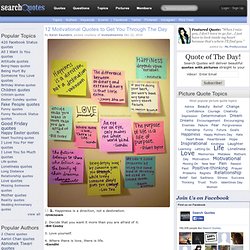 -Unknown 2. Words that speak to the soul. Anger. A lot of inspiration. Really a lot !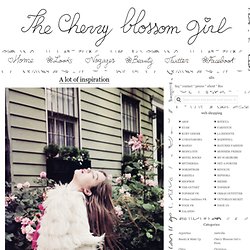 Photos from Souvenirs of a girl alexandrasophie; wildfox; Ikea; Ella May ; Vogue Italia, Hello mr fox, Rodarte, D&L Compagny; Linda Portman, Sadhbh Kennedy, The Virgin Suicides, deerlings, Claudia Smith, Tim Walker, Nylon, miu miu, Proenza Schouler, Elle, Jil Sander, Charles Anastase, Russh, Giles, Krisatomic, Burberry Prorsum, Alexander Mc Queen, Lula, Dior, Cacharel, The Selby, Topshop, Johnnys bird,Bare Bjarne If some pictures are yours and you need credits, let me know. Related posts :