English/Literature Sites
ResourceGuideWdate. Teenreads.com. Holt McDougal Online. The Lexile Framework for Reading. Homepage. Vandergrift's YA Readings. Kay E.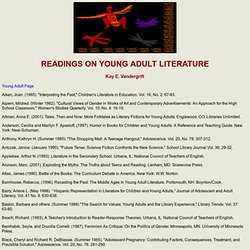 Vandergrift Young Adult Page. Web English Teacher. Common Core: Seven Opportunities to Transform English Language Arts Curriculum. Brenda Overturf is a member of the International Reading Association's Board of Directors.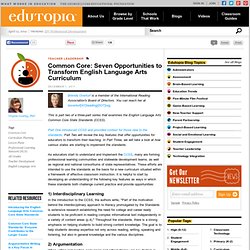 You can reach her at boverturf[AT]reading[DOT]org. This is part two of a three-part series that examines the English Language Arts Common Core State Standards (CCSS). Part One introduced CCSS and provided context for those new to the standards. All About Adolescent Literacy. International Reading Association home page.
---