Luska
ana lucia
Glossaire - Index L
NEONESS : salles fitness low cost à Fontenay-sous-bois, la Motte picquet, Nation et Quais d'Ivry
European Volunteer Centre (CEV)
The new website reflects the areas of activity CEV is focused on: Knowledge Sharing Partnerships/ Networking , Policy/ Advocacy and Training/ Capacity Building . The structure of the new website is being built to incorporate the possibility for discussion and exchange of information previously offered by the CEV Online Community. The website allows for interaction through the comments fields associated with the different items.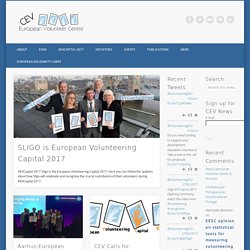 Professeur des universités, Institut National de la Recherche Pédagogique Courriel Axes de recherche Ouvrages Articles DEROUET J-L (avec Romuald Normand), "French universities at a crossroads between crisis and radical reform.
Jean-Louis Derouet | GSPM, EHESS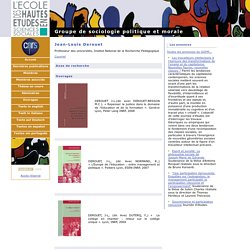 Quelques dates clés 1881-1882 : Les lois dites « Jules Ferry" instituent l'école publique, laïque, obligatoire et gratuite pour tous les enfants entre 6 et 13 ans. 1989 : À Creil, affaires dites du "voile islamique". Des jeunes filles viennent voilées au collège et sont exclues en application du règlement intérieur, implicitement fondé sur le principe de laïcitéLaïcitéPrincipe qui établit, sur le fondement d'une séparation rigoureuse entre l'ordre des affaires publiques et le domaine des activités à caractère privé, la neutralité absolue de l'Etat en matière religieuse.. 27 novembre 1989 et 2 novembre 1992 : Avis du Conseil d'État privilégiant une solution au cas par cas dans les affaires dites du "voile islamique".
L'intégration républicaine fonctionne-t-elle encore face à la diversité culturelle ?  - Une citoyenneté en crise Découverte des institutions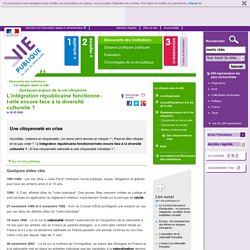 it's learning
Exclamation - Production opérationnelle et personnel d'animation - Agence d'hôtesses et d'hôtes
MISION JOVEN DIGITAL
Education inclusive peuples autochtones