CONSTRUCCION VERDE
Get flash to fully experience Pearltrees
F Todavía la gente no se ha convencido de usar energías renovables y de colocar en sus casas elementos que se las proporcionen. Pero poco a poco se ve que cada vez hay más casas que han adoptado por ejemplo tejas especiales, o placas solares. Un techo que cumpla con la función adicional de proveer energía renovable , es desde todo punto de vista una opción que vale la pena considerar.
El invento denominado " Pot-in-pot " fue desarrollado por Mohamemed Bah Abba , residente del norte de Nigeria en donde el 90% de las aldeas no poseen electricidad. Gracias a este método se puede refrigerar alimentos sin consumir energía . Su funcionamiento es básico y consiste en colocar una vasija dentro de otra mas grande, llenar el espacio entre ellos con arena mojada y cubrir la parte superior con un paño húmedo. Cuando el agua se evapora, extrae con ella el calor almacenado dentro de la vasija, generando así un descenso en la temperatura interna. Es un proceso natural, barato y fácil de elaborar. De esta forma, los alimentos perecederos que duraban solo 3 días (antes de comenzar el proceso de descomposición) ahora pueden llegar a durar hasta 3 semanas.
Hace ocho años José Alano, un mécanico brasileño retirado, tuvo la inspiración de recoger botellas de plástico (PET) y cartones de leche usados para desarrollar un sistema de calentamiento de agua por energía solar simple, barato y que pudiera construir cualquier persona.
Hablar de Energía Solar, es hablar de la que prácticamente es la madre de todas las energías.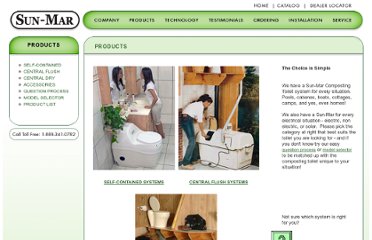 The Choice is Simple
Sarar Transformación SC, con sede en Tepoztlán, Morelos, México, es un grupo consultor internacional multidisciplinario principalmente enfocado en los últimos años al desarrollo y promoción de sistemas de saneamiento ecológico - ecosan.
More ecofriendly home upgrades for every budget By Monica Woelfel July/August 2007 Simple Fix BANISH THE BULBS.