Food
Food cravings... HomeEmail The information on this site is for educational purposes only.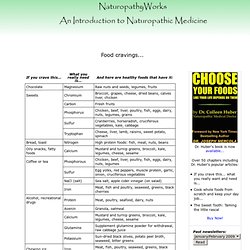 It is not intended to diagnose, treat or cure any diseases or illnesses. The statements on this website have not been evaluated by the Food and Drug Administration. If you have a medical condition, consult your naturopathic physician. Consult your naturopathic physician or other qualified health care professional before making changes in diet or lifestyle.
Marble magnets. I finally gave in and made marble magnets.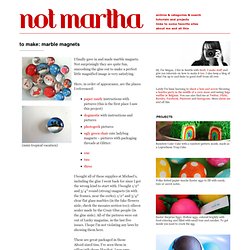 Not surprisingly they are quite fun, smooshing the glue out to make a perfect little magnified image is very satisfying. Here, in order of appearance, are the places I referenced: paper candy instructions with pictures (this is the first place I saw this project) dogmestic with instructions and pictures photogeek pictures ugly green chair cute ladybug magnets – pictures with packaging threads at Glitter:onetwothree I bought all of these supplies at Michael's, including the glue I went back for since I got the wrong kind to start with. I bought 1/2″ and 3/4″ round (strong) magnets (in with the frames, near the corks); 1/2″ and 3/4″ clear flat glass marbles (in the fake flowers aisle, check the mosaics section too); silicon sealer made by the Crazy Glue people (in the glue aisle). The 29 Healthiest Foods on the Planet | Belly Bytes. Fruits 01.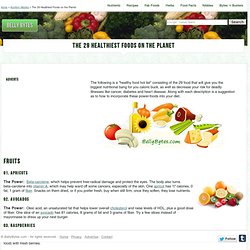 Apricots. Samoas. Samoas - my absolute favorite Girl Scout cookie - and now I can make at home!!!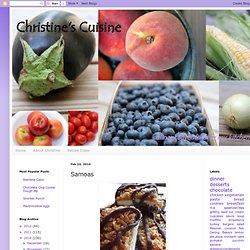 (And you'll get much more to eat than the what - 9 (!?) That come in the box) I was so excited when I saw this recipe - they are in a bar form so they are easier to make than cutting and shaping a bunch of circle cookies. These were unbelievably easy to make and tasted exactly like the authentic Girl Scout cookie. I think these would be fun to make and have people guess what they are.
Cookie dough truffles | the domestic mama and the village cook. Oh baby.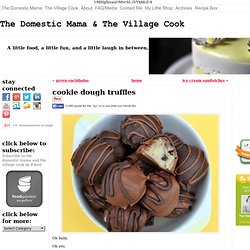 Oh yes. You can have your dough and eat it too.
---