Programming & Web Design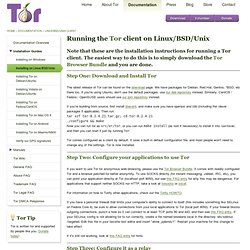 Tor: Linux/BSD/Unix Install Instructions
Note that these are the installation instructions for running a Tor client. The easiest way to do this is to simply download the Tor Browser Bundle and you are done. Step One: Download and Install Tor The latest release of Tor can be found on the download page. We have packages for Debian, Red Hat, Gentoo, *BSD, etc there too. If you're using Ubuntu, don't use the default packages: use our deb repository instead.
Batch Resize Images with Gimp » Ulyssesonline
Most digital cameras nowadays, have resolutions that are far bigger than the normal monitor screen size. On average most point-and-shoot digital cameras have resolution anywhere from 3 megapixels to 10 megapixels. Most monitors these days have resolution of either 1024×768 or the slightly larger 1280×1024 pixels. If you ever need to upload pictures online to a gallery or to a webpage, you will need to resize your images to fit the screen as well as reduce the image size.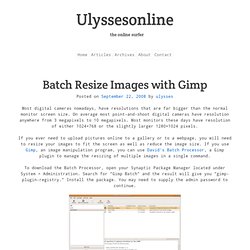 SQL Injection Walkthrough
1.0 Introduction When a machine has only port 80 opened, your most trusted vulnerability scanner cannot return anything useful, and you know that the admin always patch his server, we have to turn to web hacking. SQL injection is one of type of web hacking that require nothing but port 80 and it might just work even if the admin is patch-happy. It attacks on the web application (like ASP, JSP, PHP, CGI, etc) itself rather than on the web server or services running in the OS. This article does not introduce anything new, SQL injection has been widely written and used in the wild.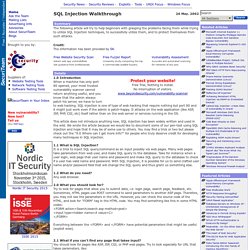 tech talks
GNU Image Manipulation Program Skip to page contents [ News | Screenshots | Features | Downloads | Documentation | Get Involved ] [ Plug-in Registry | GIMP Development ] [ Donations ] [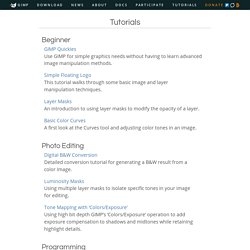 Linux from Scratch Free eBook