Breakfast 2
Now youre cooking with comics. - StumbleUpon. Recipes - Breakfast. When French Toast Met Pancakes. If you ever want me to like you, just make me a light, fluffy stack of pancakes.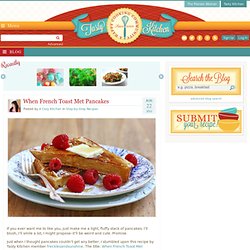 I'll blush, I'll smile a lot, I might propose–it'll be weird and cute. Promise. Just when I thought pancakes couldn't get any better, I stumbled upon this recipe by Tasty Kitchen member frecklesandsunshine. Cinnamon Roll Pancakes. Cinnamon Roll Pancakes Updated 9/22/11 to Add: If you're coming here to sample these delicious Cinnamon Roll Pancakes, you just might like the latest recipe that I've posted for Pumpkin Cinnamon Roll Pancakes too.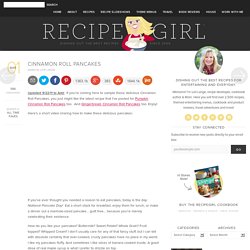 And Gingerbread- Cinnamon Roll Pancakes too. Enjoy! If you've ever thought you needed a reason to eat pancakes, today is the day: National Pancake Day. Fluffy Pancakes | Blogger For Hire. This pancake recipe is the result of mixing and matching different recipes from many different sources.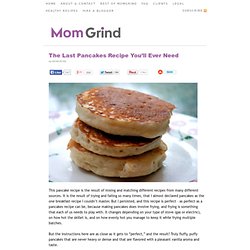 It is the result of trying and failing so many times, that I almost declared pancakes as the one breakfast recipe I couldn't master. But I persisted, and this recipe is perfect – as perfect as a pancakes recipe can be, because making pancakes does involve frying, and frying is something that each of us needs to play with. It changes depending on your type of stove (gas or electric), on how hot the skillet is, and on how evenly hot you manage to keep it while frying multiple batches. But the instructions here are as close as it gets to "perfect," and the result?
---