NaturLandscape
Olympic National Park: One of the wildest places left in the USA [36 PICS] Maple Glade Trail.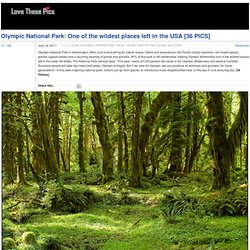 It's supposed to be a humbling experience to stand amidst such giants in the ancient forests of Olympic National Park. Photo #1 by rachel_thecat. Spider web. Spiral orb webs in Karijini, Western Australia Garden Orbweaver with beetle prey caught in its web Spider webs have existed for at least 100 million years, as witnessed in a rare find of Early Cretaceous amber from Sussex, southern England.[2] Insects can get trapped in spider webs, providing nutrition to the spider; however, not all spiders build webs to catch prey, and some do not build webs at all.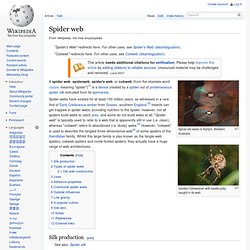 "Spider web" is typically used to refer to a web that is apparently still in use (i.e. clean), whereas "cobweb" refers to abandoned (i.e. dusty) webs.[3] However, "cobweb" is used to describe the tangled three-dimensional web[4] of some spiders of the theridiidae family. Amazing Spider Tears Down its Spider Web Crab Spider Sun Spider. SPIDER AT WORK.
---