Ludovi
Ludovi
Healthy Recipes for Foods for a Flatter Stomach. Cooking Light | Find Healthy Recipes, Nutrition Tips, and Guides to Healthy Eating. Roasted Garlic Tzatziki. Corned Beef Hash. Slow Cooker Chicken Tacos. Baked Onion Soup | Bluebonnets. There are few soups more comforting to me than savory, flavorful Baked Onion Soup.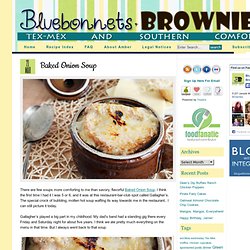 I think the first time I had it I was 5 or 6, and it was at this restaurant-bar-club spot called Gallagher's. The special crock of bubbling, molten hot soup wafting its way towards me in the restaurant.. I can still picture it today. Spring Flower Lollipops. Happy first day of spring!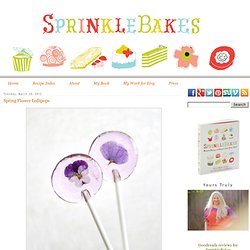 To celebrate I've made a special treat for you with colorful spring flowers. I've been enamored with edible flowers ever since making candied rose petals earlier this year. Cottage Cheese and Egg Muffins with Ham and Cheddar Cheese. I came across a tasty looking recipe for cottage cheese and egg muffins with ham and cheddar cheese a while ago and bookmarked it knowing that I would have the opportunity to make it with the leftovers from the ham dinner that I had planned for the holidays.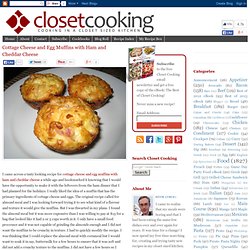 I really liked the idea of a muffin that has the primary ingredients of cottage cheese and eggs. The original recipe called for almond meal and I was looking forward trying it to see what kind of a flavour and texture it would give the muffins. But I was thwarted in my plans. I found the almond meal but it was more expensive than I was willing to pay at $15 for a bag that looked like it had 2 or 3 cups worth in it. A Page in Vegan History: The Depression Cake! I don't think this is the oldest vegan cake recipe ever, but it's HELLA old!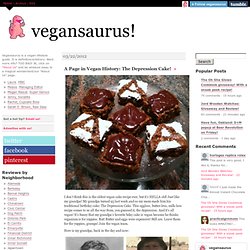 Just like my grandpa! My grandpa turned 93 last week and so my mom made him his traditional birthday cake: The Depression Cake. This eggless, butter-less, milk-less recipe comes to us all the way from, you guessed it, the depression. HOMEMADE BANANA KETCHUP. Banana ketchup is a staple Filipino dipping sauce.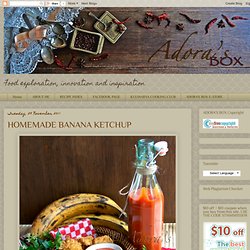 It is probably more popular and more consumed than tomato ketchup. A lot of Filipino dishes are best eaten with this sweet condiment. It is hard to come by here in London and if ever I manage to get my hands on one, it doesn't seem to be as nice as I remember. I thought of making my own and upon research chanced upon some recipes. How interesting to find that banana ketchup is actually not just a Filipino thing. Sami Lambert - Transformation Nation.
Apartments
Member Home. Post-Grad Jobs. Supercook: recipe search by ingredients you have at home. Fall Semester- 2011 Resources. Books and Nerd. Creative things. Fashion Guidelines. 5 Steps to Mend a Broken Heart - On Women (usnews.com) Getting over a broken heart is never easy, especially in the social networking age, when photos of you and your ex in happier times remain plastered on your friends' Facebook pages.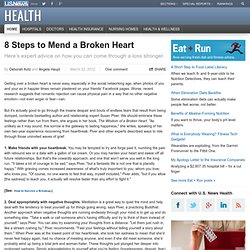 Worse, recent research suggests that romantic rejection can cause physical pain in a way that no other negative emotion—not even anger or fear—can. But it's actually good to go through the insane despair and bouts of endless tears that result from being dumped, contends bestselling author and relationship expert Susan Piver. Help.
Random stuffs
---