Salud
Ver Pelicula Kon-Tiki (Un Viaje Fantástico) 2012 Online Latino, Subtitulada, Español
Malaria Consortium - Our work in Uganda - Malaria Consortium in Uganda
Herbal Remedies Obligatory Disclaimer: The herbal remedies and uses within these pages are - to the best of my knowledge safe when used in moderation, except where specified. I have noted hazards and contraindications where appropriate, but nothing takes the place of common sense, moderation, and knowledge of your plant materials when involved in self-medication with plants. These pages are for informational purposes only, and I cannot be held liable for misuse or inappropriate handling of the information within. | Herbs Index | Home | Back to Herbs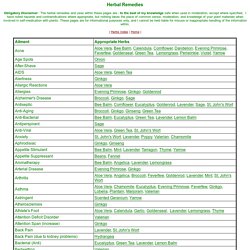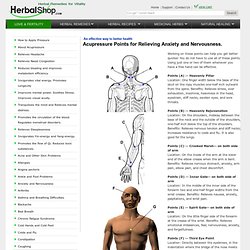 Working on these points can help you get better quicker. You do not have to use all of these points. Using just one or two of them whenever you have a free hand can be effective. Points (A) -- Heavenly Pillar Location: One finger width below the base of the skull on the ropy muscles one-half inch outward from the spine. Benefits: Relieves stress, over exhaustion, insomnia, heaviness in the head, eyestrain, stiff necks, swollen eyes, and sore throats.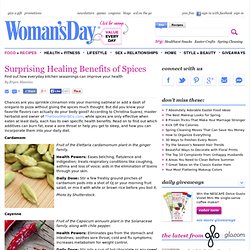 Chances are you sprinkle cinnamon into your morning oatmeal or add a dash of oregano to pizza without giving the spices much thought. But did you know your favorite flavors can actually do your body good? According to Christina Suarez, master herbalist and owner of TheGoodHerbCo.com, while spices are only effective when eaten at least daily, each has its own specific health benefits. Read on to find out which additives can burn fat, ease a sore throat or help you get to sleep, and how you can incorporate them into your daily diet. Cardamom Fruit of the Elettaria cardamomum plant in the ginger family.
Zone Near Fukushima Daiichi May Be Off Limits for Decades
Bisphenol-A now linked to male infertility
You wouldn't think the cities had much in common. Iaşi, with a population of 320,000, lies in the Moldavian region of Romania. Mégrine is a town of 24,000 in northern Tunisia, on the Mediterranean Sea. Tartu, Estonia, with a population of 100,000, is the oldest city in the Baltic States; it is sometimes called "the Athens on the Emajõgi." Shenyang, in northeastern China, is a major industrial center and transportation hub with a population of 7.2 million.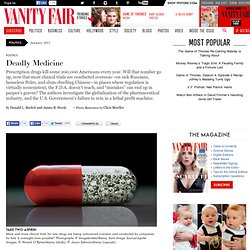 Deadly Medicine | Politics