Lists
The 50 Best Registry Hacks that Make Windows Better - How-To Geek - StumbleUpon. We're big fans of hacking the Windows Registry around here, and we've got one of the biggest collections of registry hacks you'll find.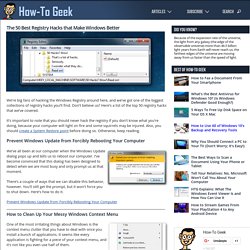 Don't believe us? Here's a list of the top 50 registry hacks that we've covered. It's important to note that you should never hack the registry if you don't know what you're doing, because your computer will light on fire and some squirrels may be injured. Also, you should create a System Restore point before doing so. Otherwise, keep reading. 31 How to Sites Must Check. Advertisements In Internet you can find lots of site which helps you to learn lots of thing that we use in our daily life.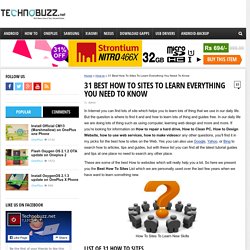 But the question is where to find it and and how to learn lots of thing and guides free. In our daily life we are doing lots of thing such as using computer, learning web design and more and more. Top 100 Tuesday: 100 Best Movies of the Decade. EmailEmail We are leaving Kubrick behind and fast approaching Hyams.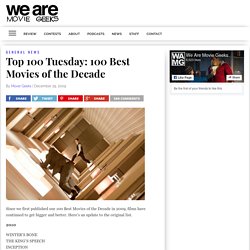 If you get that reference, go grab yourself a cookie. It is time for us to reflect back on the decade that was. On January 1st, 2000, Disney released FANTASIA 2000. On Wednesday, December 30th, 2009, THE WHITE RIBBON is set to bow. 101 Inexpensive Dates That Aren't Cheap - Saving Advice. Planning an effective date is both an art and a science.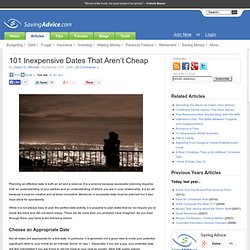 It is a science because successful planning requires both an understanding of your partner and an understanding of where you are in your relationship. It is an art because it must be creative and at times innovative. 50 Kick-Ass Websites You Need to Know About. It's time to update the entries in your browser's links toolbar.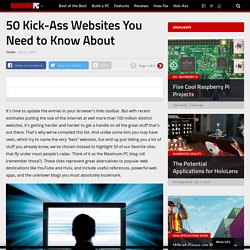 But with recent estimates putting the size of the internet at well more than 100 million distinct websites, it's getting harder and harder to get a handle on all the great stuff that's out there. That's why we've compiled this list. And unlike some lists you may have seen, which try to name the very "best" websites, but end up just telling you a lot of stuff you already know, we've chosen instead to highlight 50 of our favorite sites that fly under most people's radar.
Think of it as the Maximum PC blog roll (remember those?). Ten Anime Films You Should See Before You Die. One of the most surprising, and gratifying, things that has happened since I started my blog, Tim Maughan Books, a year or so ago is the positive feedback I've had for the anime reviews—especially from people I know are far from being massive fanboys like myself.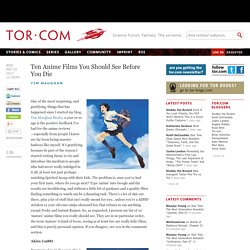 It's gratifying because its part of the reason I started writing them; to try and introduce the medium to people who had never really indulged in it all, at least not past perhaps watching Spirited Away with their kids. The problem is, once you've had your first taste, where do you go next? Type 'anime' into Google and the results are bewildering, and without a little bit of guidance and a quality filter finding something to watch can be a daunting task.
---