Tutorial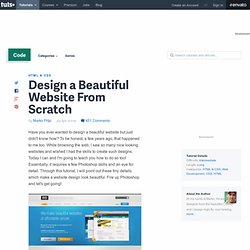 Have you ever wanted to design a beautiful website but just didn't know how? To be honest, a few years ago, that happened to me too. While browsing the web, I saw so many nice looking websites and wished I had the skills to create such designs.
50 Sites That Will Help You To Become a Better Designer | Dzine Blog
Learn how to earn $125 or more per hour as a freelancer - Click Here Looking for hosting?. We recommend MediaTemple for web hosting. Use Code MTLOVESDESIGN for 20% off Here I've composed a list design resource most of the designers use, the main focus and purpose of his list is to help you to improve your design skill, Knowledge is worth sharing and most of the these site will give you a in-depth information, knowledge, inspiration, resource and more about design, I hope you will enjoy these great sites, I'm sure if you are a beginner designers following these site regularly will make you pro designer in no time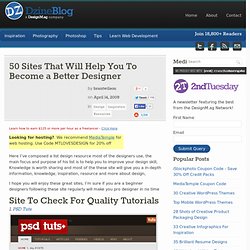 In this tutorial , you will learn about the basics of a Joomla template, and create one from scratch. We will quickly go through installing a local server and Joomla itself, and then create a basic functioning template. 1. Preparation Before we get started on our template, there are a few things you need to prepare.
70+ Adobe Fireworks Resources - Is there a future for Fireworks? : Speckyboy - Web Design, Web Development and Graphic Design Resources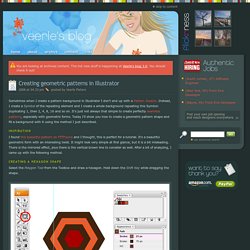 Sometimes when I create a pattern background in Illustrator I don't end up with a Pattern Swatch. Instead, I create a Symbol of the repeating element and I create a whole background repeating this Symbol: duplicating 1, then 2, 4, 8, 16 and so on. It's just not always that simple to create perfectly seamless patterns, especially with geometric forms. Today I'll show you how to create a geometric pattern shape and fill a background with it using the method I just described. Inspiration
A Place to Start for the Future Programmer I guess this all began back in 2002. I was thinking about teaching programming, and what a great language Ruby would be for learning how to program.