Computers
Top 10 Ways to Power Up Your Home Theater PC - Lifehacker. This article makes it sound really easy.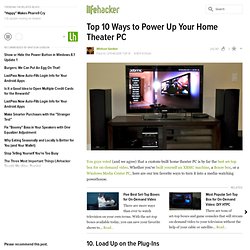 Don't be fooled. Until recently, I wasn't happy with my home media setup. Ok, I still haven't achieved paradise, but here's what I've learned. Build a Silent, Standalone XBMC Media Center On the Cheap - Lifehacker. DIY: Turn a flashlight into a handheld burning laser. To address a little misinformation and answer a common question first...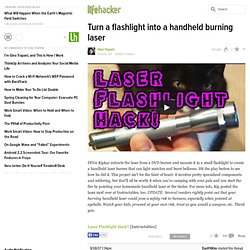 AJAX4371 said: I was wondering what the nm on this laser was. (By the way, nm stands for nanometere.) Nm tells the width of the beam, and the wider it is, the less concentrated and powerful it is. Totally untrue. Turn Your Windows PC into a Media Center Powerhouse On the Cheap - Lifehacker.
---