Empresas de Games
SEGA ::
Rockstar Games
トップ | 株式会社ハドソン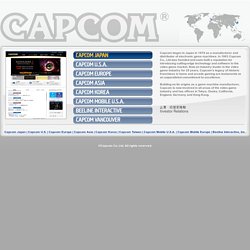 Capcom began in Japan in 1979 as a manufacturer and distributor of electronic game machines. In 1983 Capcom Co., Ltd was founded and soon built a reputation for introducing cutting-edge technology and software to the video game market. Now an industry leader in the video game industry for 25 years, Capcom's legacy of historic franchises in home and arcade gaming are testaments to an unparalleled commitment to excellence. Building on its origins as a game machine manufacturer, Capcom is now involved in all areas of the video game industry and has offices in Tokyo, Osaka, California, England, Germany and Hong Kong.
THQ Language Select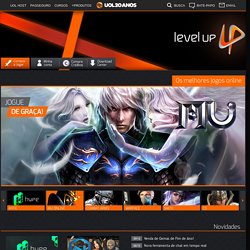 Grand Chase O mundo de Ernas é dominado por criaturas terríveis, que fazem o mal por onde quer que passem. E é o seu objetivo ajudar os heróis da Grand Chase a recuperar a esperança e combater o mal! Criado pela KOG, Grand Chase é o jogo de ação com os personagens mais carismáticos que você poderia conhecer! Aqui é possível escolher entre os diversos heróis disponíveis, montando e evoluindo seus personagens de acordo com seu gosto. E o melhor de tudo é que cada um deles tem suas qualidades específicas e um modo de jogar completamente único!
GrandChase - Rey, a Invocadora.
Blizzard Entertainment