Content Creation in PR
BMW, L'Oreal tackle shake-up in "path to purchase" model
What does the rise of 'brand journalism' mean for your company?
Rebecca Jarvis, business and economics correspondent for CBS News, discusses why companies are scooping up journalists to create rich content for their brands. By Ragan Staff | Posted: March 9, 2012 Is journalism dying? Perhaps. But not in the traditional way.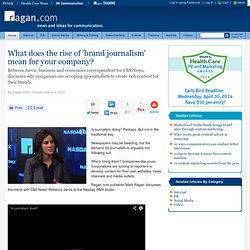 New Speakers & Content Added! - Eventbrite
By BRENNA EHRLICH July 13, 2010
Old Spice Guy Now Making Custom Videos for Fans via Social Media
Product Tour Video : TechValidate
TechValidate: Marketing is tough. We can help.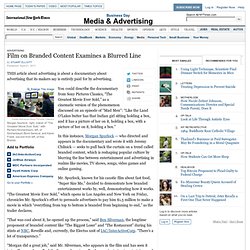 Branded Content and How It Blurs a Line - Advertising
You could describe the documentary from Sony Pictures Classics, "The Greatest Movie Ever Sold," as a cinematic version of the phenomenon discussed on an episode of "Mad Men": "Like the Land O'Lakes butter has that Indian girl sitting holding a box, and it has a picture of her on it, holding a box, with a picture of her on it, holding a box." In this instance, — who directed and appears in the documentary and wrote it with Jeremy Chilnick — seeks to pull back the curtain on a trend called branded content, which is reshaping popular culture by blurring the line between entertainment and advertising in realms like movies, TV shows, songs, video games and online gaming. Mr. Spurlock, known for his caustic film about fast food, "Super Size Me," decided to demonstrate how branded entertainment works by, well, demonstrating how it works.
The Juice, by Tropicana Trop50
Jim Wilson/The New York Times Burt Herman, left, and Xavier Damman, the founders of Storify, which opens Monday. A Web start-up named Storify , which opens to the public Monday, aims to help journalists and others collect and filter all this information. Using the Storify Web site, people can find and piece together publicly available content from Twitter, Flickr, , and other sites.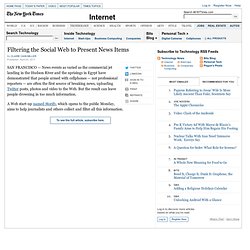 Storify Collects Strands of News on the Social Web
A Special Ford Invitation for Mathias Winks
A Special Ford Invitation for Tom Stone
Jane Lynch - LG Text Education
LG Text Ed with Jane Lynch, Class #4: DTXTR
Watson