Creative tools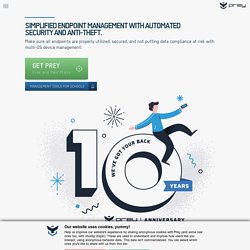 Silent but deadly Basically you install a tiny agent in your PC or phone, which silently waits for a remote signal to wake up and work its magic. This signal is sent either from the Internet or through an SMS message, and allows you to gather information regarding the device's location, hardware and network status, and optionally trigger specific actions on it. Next
Download PowerPoint Templates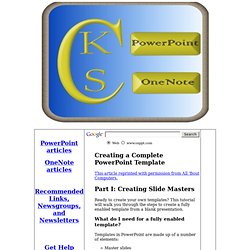 Creating a Complete PowerPoint Template This article reprinted with permission from All 'Bout Computers. Part I: Creating Slide Masters Ready to create your own templates?
Free PowerPoint (PPT) Template | Free PowerPoint Background | Free PowerPoint Design Templates | Download Free Templates for PowerPoint | Free PowerPoint Slide Templates | Download Free PPT Templates | Free Powerpoint Presentations Templates
Get your Wikispaces Classroom now: the easiest way to manage your class. guest|Join|Help|Sign In Home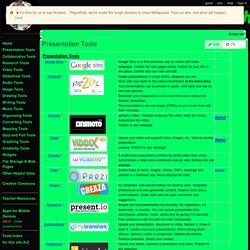 11/10/11 Update: We have an additional 30 plus tools, references, and resources submitted by community members. We all know that teachers are always looking for tools, references, and resources for classrooms. Well, here's 80 "must see" trial, free, and paid websites recommended by Edutopia community members. Keep this list in your back pocket! It might come in handy.