PARENTING
Courses - Social - Parenting And Family - Mindvalley Academy - Mindvalleyacademy.com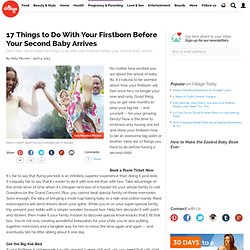 No matter how excited you are about the arrival of baby #2, it's natural to be worried about how your firstborn will fare once he's no longer your one-and-only. Good thing you've got nine months to prep your big kid -- and yourself -- for your growing family!
Things To Do With Your First Child Before Having A Second Baby
replay-susanstiffelman
Welcome — Granola Babies
How to Keep Up With Your Kids: Tips For Older Dads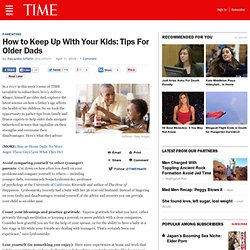 In a story in this week's issue of TIME (available to subscribers here), Jeffrey Kluger, himself an older dad, explores the latest science on how a father's age affects the health of his children. So we took the opportunity to gather tips from family and fitness experts to help older dads navigate fatherhood in ways that capitalize on their strengths and overcome their disadvantages. Here's what they advise:
Unplug Your Kids
Better Parenting Institute
momincdaily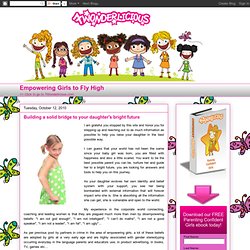 I am grateful you stopped by this site and honor you for stepping up and reaching out to as much information as possible to help you raise your daughter in the best possible way. I can guess that your world has not been the same since your baby girl was born, you are filled with happiness and also a little scared. You want to be the best possible parent you can be, nurture her and guide her to a bright future, you are looking for answers and tools to help you on this journey. As your daughter evolves her own identity and belief system with your support, you see her being bombarded with external information that will forever impact who she is. She is absorbing all the information she can get, she is vulnerable and open to the world.
Building a solid bridge to your daughter's bright future
Tantrums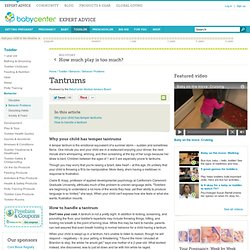 A temper tantrum is the emotional equivalent of a summer storm – sudden and sometimes fierce. One minute you and your child are in a restaurant enjoying your dinner, the next minute she's whimpering, whining, and then screaming at the top of her lungs because her straw is bent. Children between the ages of 1 and 3 are especially prone to tantrums. Though you may worry that you're raising a tyrant, take heart – at this age, it's unlikely that your child is throwing a fit to be manipulative.
Dr. Terri Orbuch: How to Raise an Athlete -- and Why You Should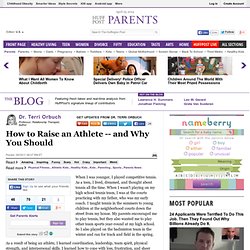 When I was younger, I played competitive tennis. As a teen, I lived, dreamed, and thought about tennis all the time. When I wasn't playing on my high school tennis team, I was at the courts practicing with my father, who was my early coach.
Great Parenting Show
CyberMummy - CyberMummy leading the UK blogging revolution
Empowering Girls with Confidence and Self Belief - Home Page Overview
Ines Almeida (7wonderlicious) on Twitter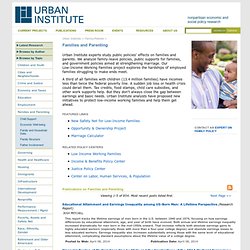 Families and Parenting
Urban Institute experts study public policies' effects on families and parents. We analyze family-leave policies, public supports for families, and government policies aimed at strengthening marriage. Our Low-Income Working Families project explores the hardships of employed families struggling to make ends meet. A third of all families with children (13.4 million families) have incomes less than twice the federal poverty line. A sudden job loss or health crisis could derail them.
Parents | fuzz2buzz
Learning Miracles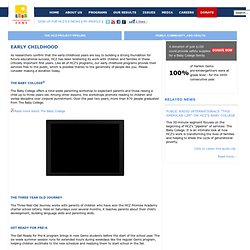 As researchers confirm that the early-childhood years are key to building a strong foundation for future educational success, HCZ has been bolstering its work with children and families in these critically important first years. Like all of HCZ's programs, our early childhood programs provide their services free to the public, which is possible thanks to the generosity of people like you. Please consider making a donation today. The Baby College®
Early Childhood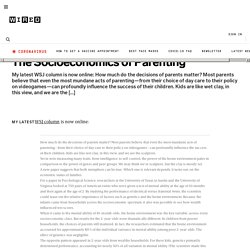 The Socioeconomics of Parenting | Wired Science 
How much do the decisions of parents matter? Most parents believe that even the most mundane acts of parenting—from their choice of day care to their policy on videogames—can profoundly influence the success of their children. Kids are like wet clay, in this view, and we are the sculptors.Yet in tests measuring many traits, from intelligence to self-control, the power of the home environment pales in comparison to the power of genes and peer groups.
SmartChildren | SmartChildren
Children and Media | Violence in the Media | Media Plan | Kids and Technology