FACEBOOK
Get flash to fully experience Pearltrees
It's easy to get caught up in Facebook's new earnings numbers; revenue and adjusted profits spiked impressively in the first quarter, and mobile business boomed.
There's been a huge amount of chatter online about Facebook changes that nonprofits and companies say have harmed their engagement efforts on the social network - and an equal amount of information refuting that claim.
<script type='text/javascript' src='http://dashes.com/anil/2011/11/facebook-is-gaslighting-the-web.js'></script> Facebook has moved from merely being a walled garden into openly attacking its users' ability and willingness to navigate the rest of the web. The evidence that this is true even for sites which embrace Facebook technologies is overwhelming, and the net result is that Facebook is gaslighting users into believing that visiting the web is dangerous or threatening. In this post I intend to not only document the practices which enable this attack, but to also propose a remedy. 1. You Cannot Bring Your Content In To Facebook
Over the weekend, Dave Winer wrote an article at Scripting.com explaining how Facebook keeps track of where you are on the web after logging in, without your consent. Nik Cubrilovic dug a little deeper , and discovered that Facebook can still track where you are, even if you log out. Facebook, for its part, has denied the claims . Regardless of who you believe, here's how to protect yourself, and keep your browsing habits to yourself. The whole issue has stirred up a lot of debate in privacy circles over the past few days.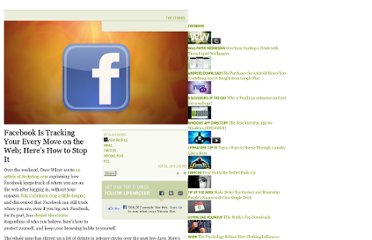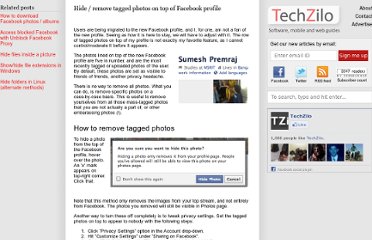 Users are being migrated to the new Facebook profile, and I, for one, am not a fan of the new profile. Seeing as how it is here to stay, we will have to adjust with it. The row of tagged photos on top of my profile is not exactly my favorite feature, as I cannot control/moderate it before it appears.
Facebook may have recently reached the 750 million user mark, but not every single one of the social networking giant's members are necessarily in it for the long haul.