NYT Magazine
The Kid's Table A Film to Change the World Animating Owen A Tour of the Center of the World Lessons From a Master Cat PhotographerThe Scramble: A Simple Greek LunchThe Rollout: An Ikarian Greens PieFlying Through the AirAn Animated Tribute to Andre CassagnesFor SeamusThe Night WitchLorna Sass's Pressure-Cooker MeatballsSpider Drove a TaxiNaturally, J.J. CaleHoliday Feast: Crown Roast of PorkHoliday Feast: Beef Rib RoastHoliday Feast: HamHoliday Feast: TurkeyHoliday Feast: GooseCapturing America at Its PlainestThe Trials of Jacob MachA Record Store RisesMaking a Scene: 11 PerformancesThe Making of 'Making a Scene'Great Expectations for Female LawyersMarcella CooksCreating the Broccoli CrazeFrites ShowBond GirlSpeed SailingWar GamesA Right to Die, a Will to LiveThe Mermaids of Weeki Wachee SpringsAt the Guggenheim, a Vision of LightMolten Cake, 'The Big Mac of Desserts'How to Cut an ArtichokeAre You a Giver or a Taker?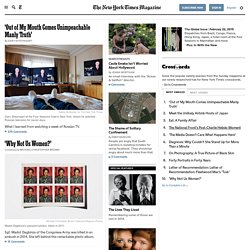 The Enthusiast
Block Quote - The Case for the Novella
A Question of Ethics with Randy Cohen - Coming Soon
University at Albany - Alumni Awareness - Randy Cohen '71
Greenwald and Poitras Land in New York Times Minute | The New Stephen Colbert David Letterman's Legacy Russia Today Anchor Resigns on Air VHS vs. Communism'House of Cards' ReturnsAnd Now, a Preview From Your SponsorGoPro Goes AmateurMadden NFL: The 33rd TeamAnd the Winner Is ... Award Shows2013, by the NumbersThe Music They Made, 2013The Read Around: Bill BrysonThe Video Game Wars, by the NumbersCBS Apologizes for Benghazi ReportSatire Show Raises Questions in EgyptTV Talk: Reality CheckNeal Boenzi, PhotographerTV Talk: Midseason RenewalsTV Talk: Comedy ComebacksScalded by Coffee, Then News MediaHorror's Head HonchoThe New Nice Guys of ComedyTV Talk: 'The Walking Dead'TV Talk: The DVR DilemmaRichard Jewell: The Wrong ManTV Talk: Comedy CatastrophesTom Clancy, Spinner of SuspenseApp Smart: D.J. AppsTV Talk: Numbers for 'Breaking Bad''Breaking Bad': A Clear and Final EndingTV Talk: The Fall SeasonAt the Coaches Car WashWho Just Bought The Washington Post?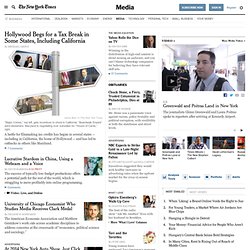 Photographs by Will SandersTop row, from left: Umberto Pasti, Mickey Raymond, Laure Welfing, "Gipi" de Richemont Salvy, Jonathan Dawson. Bottom row, from left: Lawrence Mynott, Anthea Mynott, Christopher Gibbs, Francisco de Corcuera Gandarillas, Blanca Hamri. For the legendary expats of Tangier, a life devoted to beauty reaches full flower in this North African hothouse of history and hedonism. In a shrinking world, Tangier is a place where eccentricity is celebrated, where fiscal nomads and expatriates thrive in the midday sun, where light filters through the palms and makes an atmosphere of dreaming. With its bright colors and whiff of old scandal, it is a place of the mind, stranded perfectly at a gathering point of sweet-scented opposites. It is a high meeting place of the Mediterranean and the Atlantic, Europe and Africa, sanctity and sin, where men and women have long set out to find themselves between the devil and the deep blue sea.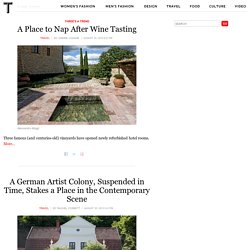 The New York Times Magazine - The 6th Floor Blog
From Luke SteynLuke Steyn, who will compete in the slalom events in Sochi. In this week's One-Page Magazine, I make note of Luke Steyn, an Alpine skier who will become the first athlete ever to represent the tropical African nation of Zimbabwe in the Winter Olympics next month in Sochi, Russia. In an email exchange over the holidays, Steyn said he knew that his nationality will make him something of a curiosity among competitors and the media. Steyn was born in Harare, the nation's capital, but his family moved to Switzerland when he was 2.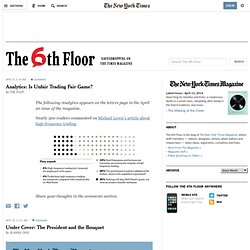 A digital subscription is required for unlimited access to NYTimes.com and mobile applications. No subscription is required to receive access to the home page, section fronts and blog fronts — including the page you are reading now. Nonsubscribers are also able to read 10 full-length articles (including blog posts) per month free on NYTimes.com. Articles linked from other sites — including search engines, non-Times blogs, and social media — will also be free.