Blog qui représente le fun ,le cool l'energie
NO MORE BLUE JEANS
Hey friends! I'm here today to share some progress that we've made in our soon-to-be dining room! In this room I achieved one of my big goals which was to paint something a "not white". I love how the deep gray makes the new bright white trim pop. I'm excited to host parties and dinners in this room. There is still so much more I want to do in here-but first, a little walk down memory lane...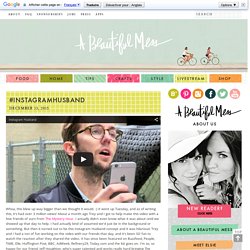 A Beautiful Mess
Mod Retro Vintage Clothing & Indie Clothes
Produits Bio - votre Magasin bio en ligne : beauté, hygiène, bébé et épicerie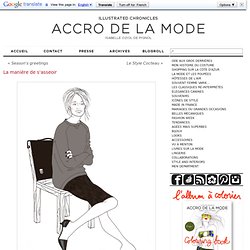 La manière de s'asseoir - Accro de la Mode
Certaines femmes ont une façon de s'asseoir qui me fascine. Leur manière de croiser leurs jambes, leur port de mains gracieux... rendent ces femmes immédiatement séduisantes. Revue de détails avec des filles stylées qui savent s'asseoir au risque de passer souvent pour des filles qui se la pètent.
DJs // Tête d'Affiche
There's been reports of I, Karl Lagerfeld, getting a kitten, and mostly these reports have been planted by me. I can confirm that they are true and that right now Choupette is sitting on her pillow beside me, as I dictate this post to the famous musician Bonnie Prince Billy. When I say famous musician, I say it with regret because for some time I heard the name "Bonnie Prince Billy" and believed he was some kind of German prince from around 1820, stepped with romanticism, wearing a small felt hat and riding a white pony named Ludwig. Of course, I am not as foolish to believe that it is still the 1820s, but I did believe that Bonnie Prince Billy had somehow transplanted himself here from another time and place. That sort of thing happens all the time.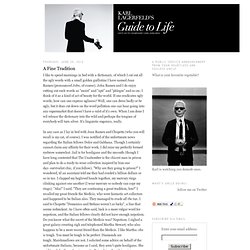 Karl Lagerfeld's Guide to Life
PINK CHAMPAGNE
I adore old houses filled with much-loved objects acquired from flea markets, op shops, jumble sales, garage sales, hand-made and gifted. And in our last house, boy I really loved to fill every wall with all the things I adored. It was earmarked for demolition so banging nails in the walls was never an issue. But now we've moved, I haven't been able to bring myself to put up all the stuff again and replicate the style we had only a few weeks ago. This house is about the same age, a post-war weatherboard family home, with a good-sized backyard and plenty of room.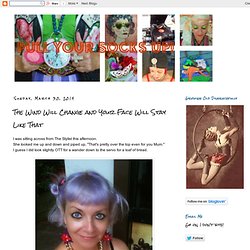 Pull Your Socks Up!
THE NEVERENDING STORY
WishWishWish
Full-time As you know if you've been reading for a while, I love to share everything with you guys – WishWishWish has been my personal diary for the past 6 years now (wow!), which is why I have something exciting (and a little bit scary) to tell you; I've decided to leave my job and work on the blog full-time!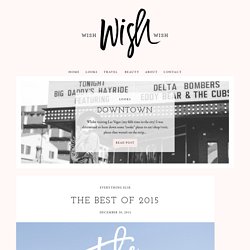 FrouFrouu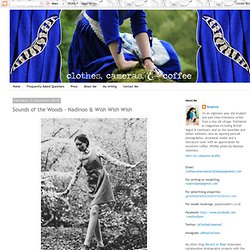 Getting up at 5.30am to be in make-up at 6am is never the most pleasant way of waking up – even if on this occasion it was the lovely Emily choosing my lip shade and expertly applying eyeliner. But shooting a video with Carrie directing, Nadia styling and Miguel shooting definitely ranks among the best things I experienced this autumn past. What I enjoy most about my blog is the unusual opportunities it occasionally throws up, that would have been inconceivable had I, in some 'Sliding Doors' style parallel life, not decided to create 'Clothes, Cameras and Coffee' on a day off from school several summers ago. This alternate Rosalind wouldn't have visited London Fashion Week twice, been honoured to be featured in a number of magazines and websites from around the world (including Grazia most recently – thank you so much to Hannah Almassi!)
Sounds of the Woods - Nadinoo & Wish Wish Wish
Toutes les citations de Oscar Wilde - 340 citations trouvées
Mario A. - Salon Paris Photo, au Carrousel du Louvre, jusqu'au 19 novembre 2006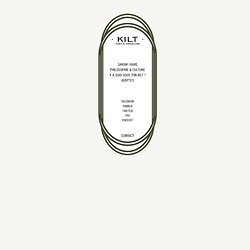 KILT
Kilt est une agence de communication spécialisée dans la Mode et le Lifestyle. Elle est née de la volonté d'offrir à ses adeptes une action transversale sur la toile, articulée autour de trois points majeurs et complémentaires. Kilt écrit beaucoup.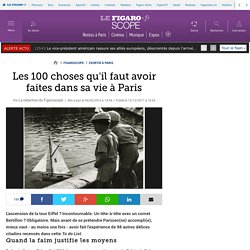 Sortir à Paris : Les 100 choses qu'il faut avoir faites dans sa vie à Paris
L'ascension de la tour Eiffel ? Incontournable. Un tête-à-tête avec un cornet Bertillon ?
NEWS | F.E.U. inc.
Tokyo Nail Expo 2011 « Nevertoomuchglitter's Weblog
Préambule Avant toute utilisation des services (ci-après les « Services ») proposés par Adopte Un Mec, vous vous engagez à lire et à accepter les présentes conditions générales d'utilisation (ci-après les « CGU »). En devenant utilisateur (ci-après l'« Utilisateur »), vous vous engagez à respecter les présentes CGU.
AdopteUnMec.com - Au supermarché des rencontres, les femmes font de bonnes affaires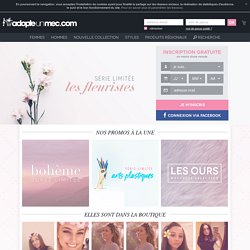 | MYMillionfashionblink
We are defining (or shall I say redefining) who the Marais Girl is. The initial part of this process was to answer questions about her. Some of them I expected and had a very clear and immediate answer for (how old is she, what does she do for a living, where does she shop?), and others were very specific and a bit trickier to nail down. My method for finding these answers was to start collecting visual references from books, blogs, old scrap books, and anywhere I could find bits and pieces I felt conveyed a part of who the Marais Girl is.
Blog MaraisUSA
Larissa | Marais USA
Accordéon
Raised On Sandwiches
There comes a time when you gotta let something go. After 5+ years of bloggin, I'm gonna lay Raised On Sandwiches to rest. This platform has evolved a great deal in that stretch of time. Among being a placeholder for funny bullshit and work I find inspiring its been an amazing way to connect with other incredibly creative people. I will still be lurking and soaking up all of the stimulus, but I am really excited to move on to a new project dedicated solely to original content. So keep your eyes and ears peeled.
Little Printer | BERG Cloud
Gals Rock
Home Archive Random RSS Mobile Tumblr KMS Des seins des fesses des clopes & des guitares Des seins, des fesses, des clopes et des guitaresKMS Smoking girl
KMS Des seins des fesses des clopes & des guitares
The PLUME VOYAGE Magazine shares its idea of ​​traveling without necessarily leaving the house by means of a webzine made ​​as a paper magazine. It offers travel news and reports as well as news on new creatives and luxury today: art, gastronomy, design, fashion, hotels, creators, film, music, photography, with the red wired journey of emotions and senses. The site also features a gallery of photos and of travelers' objects created for the CAPSULE DE PLUME shop. The curiosity that leads you beyond the borders, the desire for a different journey, fantasy, interior, poetic or artistic, PLUME VOYAGE magazine, the luxury of a light and motionless travel.
Plume voyage
Le Portrait Chinois de Jane : Jane Austen is my Wonderland
Accro de la Mode
Follow the yellow brick road...
Treets Looks | Treets looks sur treets tv, web tv du style et des looks branchés, classiques, excentriques, bobo, hipster, interviewe en video ceux qui portent les tendances d'aujourd'hui.
À la une aujourd'hui sur hellocoton !
UGC Ciné-Cité les Halles (cinéma à Paris) - Horaires, salles et séances
PLACE A - Top e-shop !
Home
RAMDANE - Welcome
Avida Dollars « ZANZAN EYEWEAR
Emilie Simon
Narrative Table By Melody Rose
Melody Rose Upcycled Vintage Ceramics
DANIEL DARC (Rencontre au Polichinelle)
- Bird on the wire
5 ventes de Noël à ne pas manquer ! « Flanelle
Personal Branling
Rock. Paper. Reckless
MaieDae
gift ideas | 2Market2