Salubre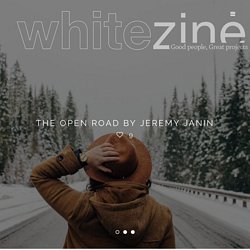 Simon Bouisson is a young french film maker and a new media artist. He likes to travel around the globe making videos as a fun and original diary. Tokyo Reverse is an awesome video of a man travelling across the city backwards but the film is mou... Read more Converse is back with its art contest Photo Clash.
Lee Never Wasted Bag: The Ultimate Eco-Friendly Shopping Bag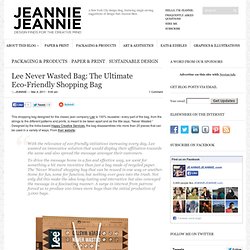 This shopping bag designed for the classic jean company Lee is 100% reusable– every part of the bag, from the strings to the different patterns and prints, is meant to be taken apart and as the title says, "Never Wasted." Designed by the India-based Happy Creative Services, the bag disassembles into more than 20 pieces that can be used in a variety of ways. From their website: With the relevance of eco-friendly initiatives increasing every day, Lee wanted an innovative solution that would display their affiliation towards the same and also spread the message amongst their customers.To drive the message home in a fun and effective way, we went for something a bit more inventive than just a bag made of recycled paper. The 'Never Wasted' shopping bag that can be reused in one way or another. Some for fun, some for function, but nothing ever goes into the trash.
El ejercicio de la inteligencia
Cuarto derecha | Curiosidades visuales
Smith Journal - Australian Men's Magazine full of photography, stories, people, adventures, interesting conversations and gentlemanly style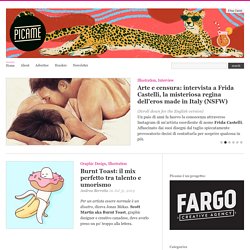 Interview: Gloria Pizzilli [English version along the post] Sono le 12, forse sta preparando il pranzo. Oppure sono le 6 e sta lavorando ad un'illustrazione, se leggerete queste righe nelle ore serali.
Delicious Dimension
CounterKicks - BREAKING FOOTWEAR COUNTER-INTELLIGENCE
i should be excused from this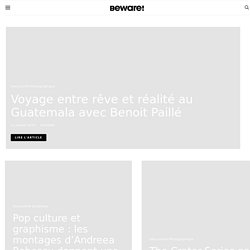 On vous parlait il y a peu de la toute dernière de chez adidas Originals, la ZX FLUX qui grâce à des visuels léchés et un design épuré ne manquera pas de s'attirer les faveurs d'un public éclectique et pointu…. Cela faisait un an que nous n'avions pas parlé de lui, Kadavre Exquis est de retour avec une vidéo réalisée pour Equateur, le duo formé par Romain Nouhi & Charles Rocher. Premier épisode d'une triptyque futuriste qui nous plonge dans… Ils avaient tout cassé avec l'album Skying en 2011, The Horrors sortent le clip de So Now You Know, superbe retentissement de leur nouvel opus, 'Luminous' dont la sortie est prévue le 5 mai.
your daily inspiration
wearepicta.com
Publicado November 21st, 2012 Es de saberse que en gran parte de Latinoamérica no existe cultura de "musicales". Esto que sentencio no es tan » Faltan 1 semana para el estreno en Nueva Zelanda de The Hobbit: An Unexpected Journey , y siguiendo la costumbre de » Desde hace varios años, el trabajo de la diseñadora venezolana Yenny Bastida ha sido presente en cualquier conversación sobre la »
Internet è un vetrina mondiale di articoli. Con un semplice tasto riesci a trovare l'articolo che desideri. Un tempo i mezzi di comunicazione erano limitati e far conoscere l'esistenza di un prodotto, in particolare, di articoli da collezione era complicato. Poteva essere pubblicato su una rivista o essere pubblicizzato in TV in un breve lasso di tempo. Con lo svantaggio di non riuscire a scrivere in tempo il numero di telefono che subito spariva. I tempi sono cambiati.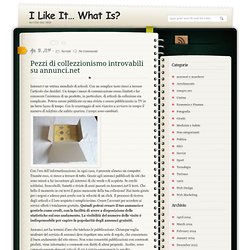 pawis
B• Grafik
Quote 12 Notes "Es que ha llegado ya la hora de darle tregua a esta ballata. Aunque razones hay de sobra nadie ha tirado la toalla." Text Pensar Pensar ya te hace ser. Pensar, el simple y sencillo proceso de pensar ya te vuelve un poco diferente, te hace crear, porque cuando piensas formas parte del universo y lo compartes.Pensar te hace ser consciente.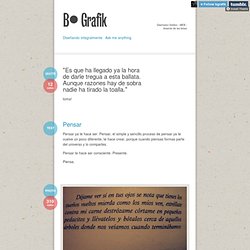 Blog.DesignNocturne.com | Photoshop Tutorials, Videos, Art Collections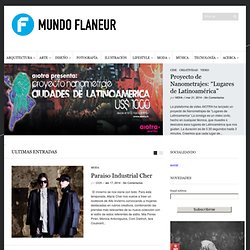 Paraiso Industrial Cher El invierno se nos viene con todo. Para esta temporada, María Cher nos vuelve a traer un lookbook de Alto Invierno convocando a mujeres destacadas en rubros creativos, combinando las prendas más relevantes de su nueva colección con el estilo de estos referentes de estilo. Mía Flores Pirán, Mónica Antonópulos, Coni Dietrich, Iara Coubrant... El siempre revolucionario Starck Nos guste o no nos guste, no podemos dudar de las capacidad de Starck para romper paradigmas, o al menos para presentar proyectos innovadores.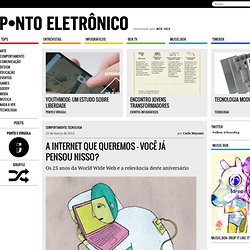 Em 12 de março de 1989 nascia esta que é a ferramenta mais importante da Internet – nada menos que o www que você digita antes de qualquer coisa que coloca em um browser. Você já parou pra pensar que a Internet ainda é o espaço mais aberto, neutro e democrático que temos? Aqui na Web, essa que você está usando para ler esse post e fazer tantas outras coisas, a informação gerada e lida pelas pessoas se organiza de forma espontânea e orgânica. Eu escrevo, tenho esse endereço, você lê e faz o que quiser com isso. Dá um like, compartilha, manda pra alguém, guarda pra ler depois, assiste aos vídeos, não assiste, copia e cola um pedaço do texto, enfim… são muitas as possibilidades. Esse é o nosso canal e pertence às pessoas; é seu e meu.
3D Ice Cubes For 3D on the rocks, its latest liquor campaign, Suntory teamed up with Japanese ad agency TBWA\Hakuhodo to offer the world's first 3D-milled ice cubes. Each creation is the result of a time-consuming modeling process, and are carved to the smallest details with a precision drill.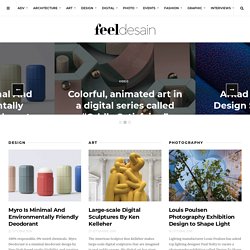 The madness of Michael Mapes Michael Mapes was born in Fort Knox (Kentucky), now based in NY. He elaborates boxes by dissecting photographs (but also small insects, gelatin capsules, paillettes) and assembling it with glass, pins and test tubes. His creations are between photography and sculpture, both working as portraits. Mapes's new serie will be... » read more