Salubre
Blog of Francesco Mugnai - Your source of inspiration. Interesting Things. Whitezine | Design Graphic & Photography Inspirations. Lee Never Wasted Bag: The Ultimate Eco-Friendly Shopping Bag. This shopping bag designed for the classic jean company Lee is 100% reusable– every part of the bag, from the strings to the different patterns and prints, is meant to be taken apart and as the title says, "Never Wasted."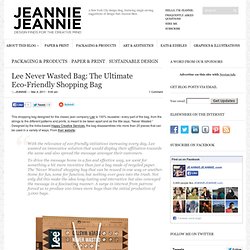 Designed by the India-based Happy Creative Services, the bag disassembles into more than 20 pieces that can be used in a variety of ways. From their website: With the relevance of eco-friendly initiatives increasing every day, Lee wanted an innovative solution that would display their affiliation towards the same and also spread the message amongst their customers.To drive the message home in a fun and effective way, we went for something a bit more inventive than just a bag made of recycled paper. The 'Never Wasted' shopping bag that can be reused in one way or another. Some for fun, some for function, but nothing ever goes into the trash. El ejercicio de la inteligencia. Cuarto derecha | Curiosidades visuales. Home. Smith Journal - Australian Men's Magazine full of photography, stories, people, adventures, interesting conversations and gentlemanly style. Picame - Daily dose of creativity.
Delicious Dimension. BOMB Magazine: Home Page. CounterKicks - BREAKING FOOTWEAR COUNTER-INTELLIGENCE. Stumble. I should be excused from this. The head-turning Game of Thrones actress Gwendoline Christie is a towering 6ft 3in tall and admits she often felt she couldn't relate to women on the big screen because of her Amazonian frame, but is now relishing the opportunity to play a tough, fierce warrior in the medieval fantasy drama.She said: "It's really vitally important to me the way women are portrayed.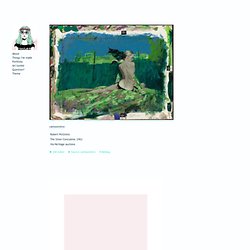 As someone who has always felt at times pretty genderless because of my size, it interests me to challenge ideas of prejudice and femininity, and what it is to be a woman."The towering actress reveals that she had numerous setbacks in her career before landing a prized role as Brienne of Tarth in the hit show, adding: "I found it so frustrating, particularly at the beginning, because I would be told, 'Sorry love, you're too tall.'
At one stage I was like, 'I'll give this another six months and if this persists, 'I'll become a nun.' Dangerous Visuals. Your daily inspiration. Wearepicta.com. I like it. what is it? Pawis. B• Grafik. Quote 12 Notes "Es que ha llegado ya la hora de darle tregua a esta ballata.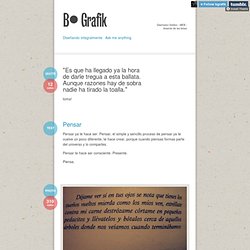 Aunque razones hay de sobra nadie ha tirado la toalla. " Text Pensar Pensar ya te hace ser. Pensar, el simple y sencillo proceso de pensar ya te vuelve un poco diferente, te hace crear, porque cuando piensas formas parte del universo y lo compartes.Pensar te hace ser consciente. Blog.DesignNocturne.com | Photoshop Tutorials, Videos, Art Collections. MUNDOFLANEUR.COM | UNA DOSIS DE INSPIRACIÓN. Ponto Eletrônico | alimentado pela Box 1824. Feel desain | how do you feel?
Lost At E Minor: For creative people. Co.Design - Thu, Dec 30 2010. Koikoikoi.com - Visual Arts Magazine, graphic design, illustration, photography, interviews, inspiration, tutorials.
THIS IS WHAT INSPIRES US. Where is the Cool?
---