Blogs
Spam-Kühlschrank in a Botnet-of-Things: Von gehackten Items aus dem Internet of Things werden wir in Zukunft noch sehr viel hören: Zwischen den Jahren hat ein Spambot Netzwerk über 100.000 Dingse von Mediaplayern bis SmartTVs inklusive einem Kühlschrank übernommen und mit dem Kram Spam verschickt. Between December 23 and January 6, more than 100,000 internet-connected smart "things," including media players, smart televisions and at least one refrigerator, were part of a network of computers used to send 750,000 spam emails. So says a study just released by enterprise security company Proofpoint.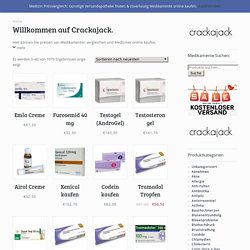 Commoner Films
Short Film Masterpieces
Cat Mayhem Hi Motioners!! Perkembangan 2D didunia motion emang ga ada habisnya, selalu berkembang.
Motion By Design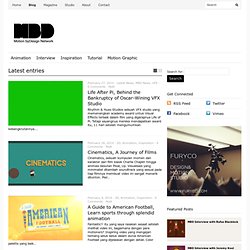 Walabi.cl
January 16, 2014 In Release 2014, HUSH gathers 100 vocal "releases" about the end of 2013 and beginning of 2014 and translates them into visual forms. Naoki Yoshibe (aka yotube) totally killing it with his 2D FX Reel. January 13, 2014 Keep Wednesday February 5th free for the first See No Evil of 2014! Evening of inspiration with the O.G's of motion design, Mainframe.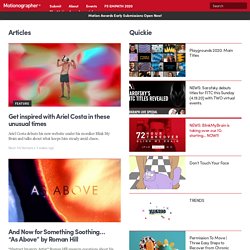 [ Massive information in English about this thing ] Desde que empecé a usar Modo allá por el 2006-2007, siempre me he sentido muy cómodo con este programa. Creo que es un modelador poligonal excelente y su calidad de render también es muy buena.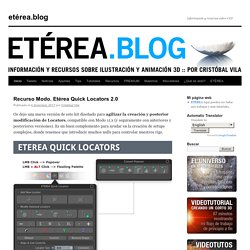 etérea.blog | información y recursos sobre CGI
Making of The Shining on Devour
Agozar
Studio Banana TV
why are you doing this?
s BIG Fail: Top 10 BIG Fails