Blogs
Commoner Films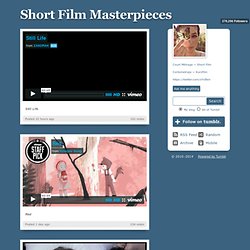 Short Film Masterpieces
The Great Dictator - Speech (1940) "I'm sorry but I don't want to be an Emperor – that's not my business – I don't want to rule or conquer anyone. I should like to help everyone if possible, Jew, gentile, black man, white.
Motion By Design
Walabi.cl
En esta entrada voy a recomendaros varios de los scripts que más frecuentemente utilizo en Modo . Son para mí tan útiles que les he asignado un atajo de teclado directo (tengo muchos otros scripts a los que accedo a través de paletas, pie-menus, pop-overs, etc). Y la mayoría los uso desde hace tanto tiempo y tan a menudo que ya casi ni soy consciente de que realmente no forman parte del programa, sino que han sido creados y generosamente compartidos por sus autores.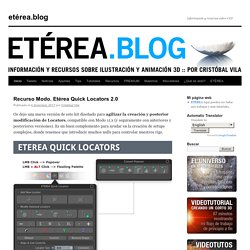 etérea.blog | información y recursos sobre CGI
Making of The Shining on Devour
Agozar
Studio Banana TV
why are you doing this?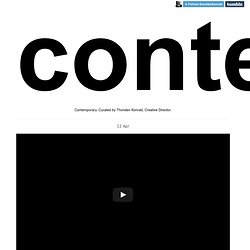 The adidas Group launched this website to attract future talents to its headquarters in Herzogenaurach, Germany. With over 3,500 employees from more than 70 nations and more than 250 currently open positions at HQ, you can imagine how many times our recruiters are asked "Herzo-what?!". The site has been designed to show prospective employees who are considering moving to Germany what it is like to live and work here.
s BIG Fail: Top 10 BIG Fails