Art, design and typography
On the face of things, we seem to be merely talking about text-based files, containing only the letters of the English Alphabet (and the occasional punctuation mark). On deeper inspection, of course, this isn't quite the case. What this site offers is a glimpse into the history of writers and artists bound by the 128 characters that the American Standard Code for Information Interchange (ASCII) allowed them. The focus is on mid-1980's textfiles and the world as it was then, but even these files are sometime retooled 1960s and 1970s works, and offshoots of this culture exist to this day.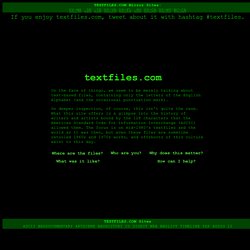 Smiley Face Screws April 19th, 2014 | Tech | Mermaids in Real World April 18th, 2014 | Inspiration |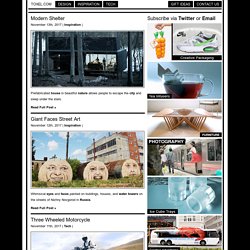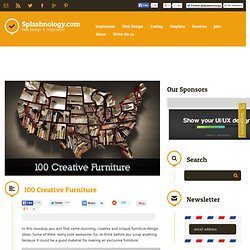 inShare19 In this roundup you will find some stunning, creative and unique furniture design ideas. Some of them really look awesome.
Vettoriali Gratis.it (Free Vectors) | Archive | Cornici/Banner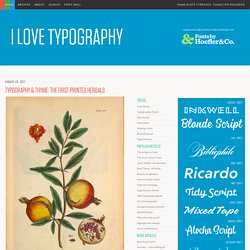 This Week in Fonts A monumental family from Hoefler & Co, a casual sans by Type Supply, a seaworthy display from Kyle Wayne Benson, a ferry inspired face by Letters from Sweden, an extensive script family from Martina Flor, a strong grotesk by The Northern Block, a functional slab from ReType, and a bright iconset by Symbolset. Continue reading this article The Sign Painter A short film on sign painter, Mike Langley: Continue reading this article
History of Type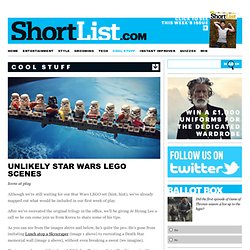 Although we're still waiting for our Star Wars LEGO set (hint, hint), we've already mapped out what would be included in our first week of play. After we've recreated the original trilogy in the office, we'll be giving Je Hyung Lee a call so he can come join us from Korea to share some of his tips. As you can see from the images above and below, he's quite the pro.
Unlikely Star Wars LEGO Scenes - Cool Stuff
SOOOOooo…yes I know that is all grammatically incorrect and yes I am a TEACHER! AHHHhhhh! Anyways, usually most people don't worry too much about grammar when we are communicating what we might say in person to someone else in writing on the internet, not a term paper. Have you read a published book with dialog in it?
Street Art Blogs and Sites