Navigation
Pen Actions Create New Pen
A Pen by inpixelitrust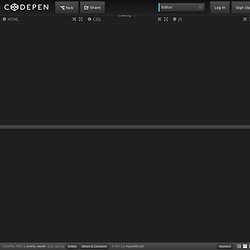 Responsive Navigation | Examples of Navigation in Responsive Design
Pull Down for Navigation
27th February, 2012 Tom Kenny Tutorials Mobile screen real estate is at a premium and one of the biggest problems to solve is how to display navigation when screen widths become quite narrow so I decided to have a look and see what I could come up with using some nifty CSS and a touch of jQuery.
Update: I've also written about complex navigation patterns for responsive design.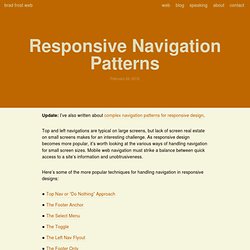 Progressive And Responsive Navigation - Smashing Coding
Developing for the Web can be a difficult yet rewarding job.