Wordpress-plugins
If you have ever tried to display code within a post you will know all about the problems this can cause. That is why there are some amazing developers who create plugins to make that solve this niggly issue. Which is the best? I have been using Code Markup, it is simple to use and displays the code just the way I wanted it. To be honest, they are all good, it just depends on your needs.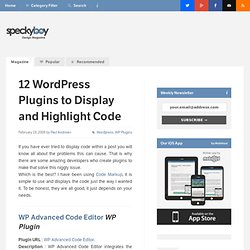 12 Wordpress Plugins to Display and Highlight Code within your Blog ...
Super-lightweight setup Targets .NET Framework 4.x FREE (with no expiry) Version: 4.48.01 Prerequisites | License | FAQ More download options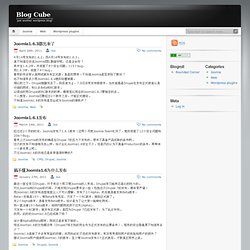 Joomla1.6.3都出来了 4月14号发布的1.6.2,而4月18号发布的1.6.3。 真不知道应该说Joomla团队勤奋好呢,还是业余好?
Blog Cube
My CSS Menu provides the average webmaster with tools to create custom, cross browser compatible css menu. Our menu generator makes it easy to create web navigation: Horizontal, Vertical, Drop-down menu without having to know all the complicated HTML and CSS. If you are a more experienced web developer we provide the sources code for all our CSS menus so that you can download, tweak, and integrate as much as you want. Feel free to use our css menu generator an unlimited amount of times. Just choose template horizontal, vertical and then click customize to start.