Blogs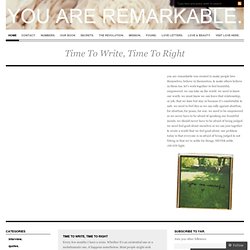 YOU ARE REMARKABLE
Time To Write, Time To Right Every few months I have a crisis. Whether it's an existential one or a melodramatic one, it happens nonetheless. Most people might seek professional help or prescribed medication, but talking to strangers and doping myself up with mood relaxers have never been particular interests of mine. I deal with this so-called existence of mine by … Continue reading
It's Nice That
Photoble - Digital Photography Tips, Tricks and Photos For Inspi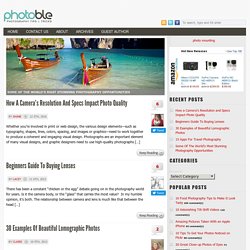 By Lacey 11 6th, 2013 There has been a constant "chicken or the egg" debate going on in the photography world for years. Is it the camera body, or the "glass" that carries the most value?
FFFFOUND!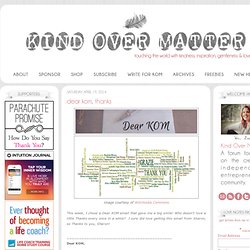 Post by Lynn DeVasto for the Kind Kindred series. Photo by Scott Butner I am a big fan of gratitude. I believe it's a big part of not only allowing myself to have a healthy body and soul, but it truly allows me to embrace that concept. I like to think that I live there as often as possible.
kind over matter
a selection of graphic projects
Behance Network :: Gallery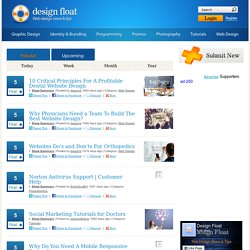 DesignFloat - Web Design News & Tips
Login todayweekmonthyear Float
Ever wondered how the business cards of influential people look like? Professionals in any field should always keep business cards on them because you never know when you'll meet a potential client, partner or a like-minded person. Despite their small size, business cards are one of the most powerful and handiest marketing tools.
Richworks | All round inspiration, resources and Design tutorial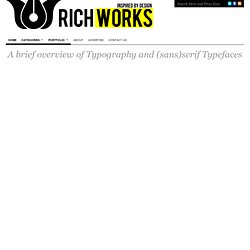 Veerle's blog 3.0 - Webdesign - XHTML CSS | Graphic Design
Bluepoppy
I remember so clearly the first time I ever heard the expression, "c'est termine." It was delivered by a very bored young French woman (<--okay, I know, redundant) who was conducting our conversational seminar. I was shocked and rather insulted. It seemed so final, so harsh, so lacking in gentleness-- so very French in its directness.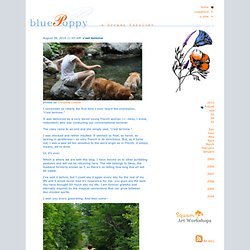 Christine Mason Miller :: Artist * Writer * Explorer
Creating Wings
(above, the lovely melinda) sometimes it feels like tiptoeing barefoot on broken glass deep down inside, delicate and deadly. but that is beside the point.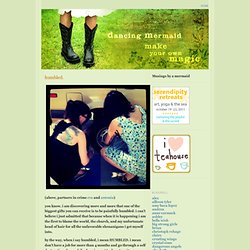 DancingMermaid
FOR STARS WILL RISE AGAIN
aravaipa canyon ranch,visual quest, with pixie campbell "May your trails be crooked, winding, lonesome, dangerous, leading to the most amazing view. May your mountains rise into and above the clouds. May your rivers flow without end, meandering through pastoral valleys tinkling with bells, past temples and castles and poets towers into a dark primeval forest where tigers belch and monkeys howl, through miasmal and mysterious swamps and down into a desert of red rock, blue mesas, domes and pinnacles and grottos of endless stone, and down again into a deep vast ancient unknown chasm where bars of sunlight blaze on profiled cliffs, where deer walk across the white sand beaches, where storms come and go as lightning clangs upon the high crags, where something strange and more beautiful and more full of wonder than your deepest dreams waits for you -- beyond that next turning of the canyon walls.
jen gray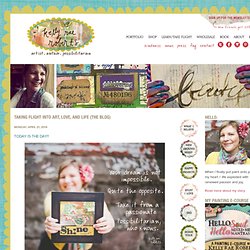 Sharing a little bit of my favorite finds as of late....enjoy! Television: * A couple of weeks ago I was in bed resting up from a bad sinus cold, and it was one of those rare moments when I had some downtime to lose myself into a show (love that!), so I put a call out on my Facebook page to see if there were any recommendations. Love how FB is such a great resource. Friday Night Lights came highly recommended. Mati's been telling me for years how much she loves it, too.
kelly rae
Le Love
Dear Le Love, Nearly 3 years ago I lost someone I love. I often read your blog as it gave me peace of mind when I was hurting. I have always wanted to share my story but could never find the appropriate words, or rather the courage.
Here's Group 5. Beauty abounds. Note: Because submissions picked up throughout the week, I did not get to see all of them! There were just too many good ones that kept me busy along the way.
Pioneer Woman Photography - Ree Drummond
I had just finished explaining the writing activity when Sam raised his hand. He and Ian had been whispering a bit back and forth during the very exciting lesson on how to write a "How-To Book" and I was fairly certain he needed some clarification...again. "Yes, Sam, what's your question?" "Well, I was wondering, do you think Ian can beat up Jesus?" I looked at him, wide eyed.
Vodkamom
willette designs: photography and more
Design For Mankind
All Or Nothing I've never been in a more minimal phase in my life than I am right now. My storage bins are full of pattern-filled, colorful items that haven't been worn in years (pre-Bee days, perhaps?)
Good morning!! How was everyone's weekend? I'm moving a little slower than usual after yesterday's big football game and a few to many glasses of sangria (oops), but that isn't stopping me from sharing with you this alternative dessert idea from The Knot blog. When entertaining, I am always looking for new ways to go about dessert (you can only serve so many cupcakes), so I can't wait to try out this individual pie idea at next Sunday's game! I think it will be a hit!
Love. Obsess. Inspire.
simple blueprint
Today I want to share a lovely story with you, a heart warming story. I fell in love with the dress above (even blogged about it here), but since I snoozed for a minute it was sold out by the time I went to buy it. I was frustrated and I just could not shake the dress. Finally I emailed Zadig & Voltaire to see if maybe maybe they had one somewhere.
One Night Stanzas
How About Orange
Invitation Templates - Make Your Own Invitations - Part 2
one year
Eat Drink Chic » Archives
Farm Fresh Creative
Oh So Beautiful Paper
Domestifluff : Food, Craft, Etc.
fresh picked whimsy: Free Downloads
life without novacaine
positively present
joy ever after :: details that make life loveable :: - Journal -
Brand New: Opinions on Corporate and Brand Identity Work