Blogs
YOU ARE REMARKABLE
Photoble - Digital Photography Tips, Tricks and Photos For Inspi
Richworks | All round inspiration, resources and Design tutorial
Bluepoppy
Christine Mason Miller :: Artist * Writer * Explorer
Creating Wings
Inspirational – websites | books | delight I am (not) an Artist: A Creative Manifesto by megg (free download!) Words Be careful of words, even the miraculous ones. For the miraculous we do our best, sometimes they swarm like insects and leave not a sting but a kiss.
(above, the lovely melinda) sometimes it feels like tiptoeing barefoot on broken glass deep down inside, delicate and deadly. but that is beside the point.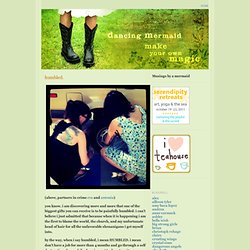 DancingMermaid
FOR STARS WILL RISE AGAIN
jen gray
kelly rae
Here's Group 5. Beauty abounds. Note: Because submissions picked up throughout the week, I did not get to see all of them! There were just too many good ones that kept me busy along the way.
Pioneer Woman Photography - Ree Drummond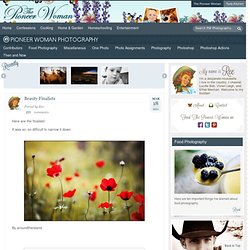 Vodkamom
willette designs: photography and more
Good morning!! How was everyone's weekend? I'm moving a little slower than usual after yesterday's big football game and a few to many glasses of sangria (oops), but that isn't stopping me from sharing with you this alternative dessert idea from The Knot blog . When entertaining, I am always looking for new ways to go about dessert (you can only serve so many cupcakes), so I can't wait to try out this individual pie idea at next Sunday's game! I think it will be a hit!
Love. Obsess. Inspire.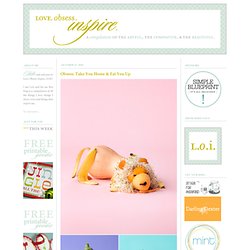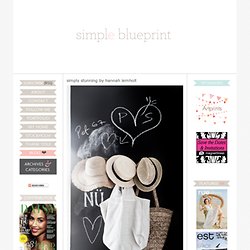 simple blueprint
Today I want to share a lovely story with you, a heart warming story. I fell in love with the dress above (even blogged about it here ), but since I snoozed for a minute it was sold out by the time I went to buy it. I was frustrated and I just could not shake the dress. Finally I emailed Zadig & Voltaire to see if maybe maybe they had one somewhere.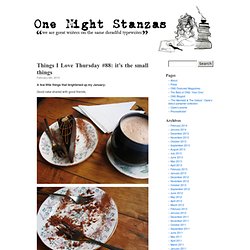 A previous version of this post appeared at One Night Stanzas in September 2008. There are a lot of people out there who will tell you that in order to become a successful writer, you will definitely need some kind of creative-writing-specific qualification. However, there are also a lot of people out there who will tell you that you should avoid creative writing qualifications like the plague.
One Night Stanzas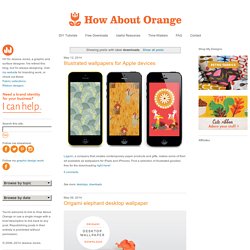 The Oscars are on February 24th. Whether you're hosting an Academy Awards party or planning to lounge on the couch in your PJs, it's fun to mark predictions on a ballot and try your luck at Oscar bingo. Folks at your party will be counting the number of winners on stage, hoping the presenters will botch their lines, and cheering for the orchestra when it cuts off a speech. Movie theater gift cards, boxes of popcorn, or little Oscar statuettes from a party store make good prizes. A bingo refresher: The first person to mark off five squares in a line wins.
Invitation Templates - Make Your Own Invitations - Part 2
one year
today is the one-year anniversary of my etsy shop. i hope it's not overdramatic or strange to say that i'm finding it almost as difficult to reflect back on the last year as i found it to reflect back on my son's first year of life. so much happens and changes in a year. our orientations toward things and events and life itself change. we move. we rethink. some things we wish we could redo. some things we wish we could relive. suffice it to say that it has been a good year and i'm really proud of my work. i'm continually astounded by how much i enjoy doing this. so this week is going to be a little bit of a celebratory week. i've got freebies lined up for each day of the week, starting today. as you'll see, all of the freebies are etsy orange. i thought it seemed appropriate. today's download is a pillowbox. the illustration is actually something i drew by hand for the new desk calendars and then digitized for printing.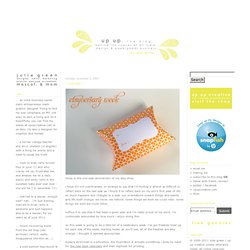 Eat Drink Chic » Archives
The weekend is almost upon us and the first project for me to tackle is catching up on some much-needed sleep! I've recently found myself trapped in a ridiculous little ritual. Each morning at some dark, god-forsaken hour, I wake to an onslaught of thoughts and project ideas for this blog and for our home.... It then takes me hours to get back to sleep. Speaking of ideas, I recently came up with this cute and simple little DIY project...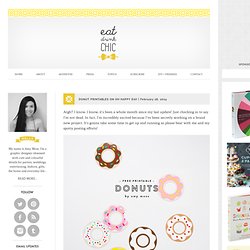 Farm Fresh Creative
Domestifluff : Food, Craft, Etc.
fresh picked whimsy Hi THERE! I'm just a girl who loves being a mom and wife. I am also a freelance illustrator who loves to paint, draw and craft.
fresh picked whimsy: Free Downloads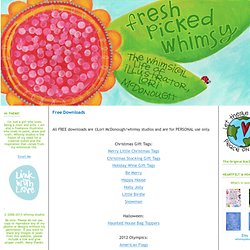 life without novacaine
positively present
joy ever after :: details that make life loveable :: - Journal -
…by giving them muffins! //UPDATE The muffin boxes were purchased from The Container Store . You can find the recipe here .
Opinion BY Armin Established in 1923, Czech Radio (Český rozhlas) is the public radio broadcaster of the Czech Republic with four national stations — Czech Radio 1 - Radiozurnál (news, current affairs and music); Czech Radio 2 - Praha (entertainment and education); Czech Radio 3 - Vltava (cultural station); and Czech Radio 6 (analytics and current affairs) — as well as four specialized stations — Czech Radio Rádio Česko (news and current affairs), Czech Radio D-dur (classical music), Czech Radio Radio Wave (for young listeners), and Czech Radio Leonardo (popular educational service) — plus thirteen regional stations. In February Czech Radio introduced a new identity designed by Prague-based Marvil . Continue reading this entry