WP | blogs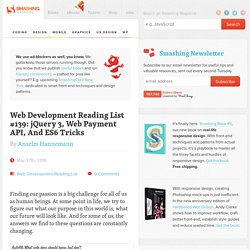 Category: WordPress This extended category features quality articles about developing clean, smart and fast websites with WordPress. The articles are intermediate level, with an emphasis on practical, hands-on discussions related to WordPress. Curated by Daniel Pataki. .
WPShout.com | WordPress Tips, Tricks and Hacks
WordPress makes upgrading very easy . You simply click "Update now", wait for a minute or two and your system is up to date. If, well if everything works fine. The most common problem during an upgrade is the Internet connection to drop unexpectedly or the user to shut down the browser unintentionally.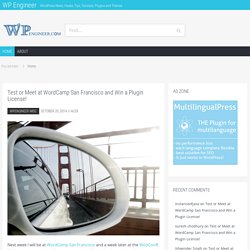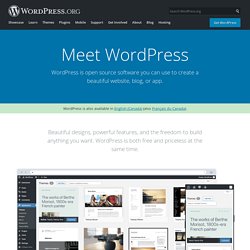 WordPress is web software you can use to create a beautiful website or blog. We like to say that WordPress is both free and priceless at the same time. The core software is built by hundreds of community volunteers, and when you're ready for more there are thousands of plugins and themes available to transform your site into almost anything you can imagine. Over 60 million people have chosen WordPress to power the place on the web they call "home" — we'd love you to join the family. Ready to get started?
Hier, mon ami Aurélien d'All For Design a publié un article intéressant expliquant comment il fait sa veille. Je trouve la démarche très intéressante parce qu'elle permet à tous de découvrir de nouveaux sites et de nouveaux services. On faisait pas mal ça il y a quelques années, quand le blogging était à son apogée et on a un peu perdu cette habitude. Donc j'ai voulu, d'une certaine manière, répondre à Aurélien en détaillant ici comment je fais ma veille en ligne, comment je me tiens au courant des news du web. Lire la suite de l'article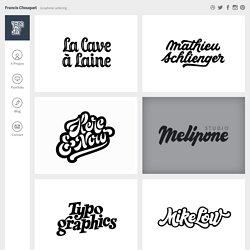 In this episode of WordPress Weekly, I was joined by Marcus Couch and Matt Mederios of Mattreport.com and founder of Slocumstudio.com. I threw out the show notes for this episode and instead, tapped into the collective knowledge of my guests to discuss the world of podcasting with WordPress. The first (more…) One of the features within the Stargazer child theme we are using on WPTavern are the social icons located at the bottom of the site.
WordPress Tavern: Where Every Drink Is On The House