Arty/Geek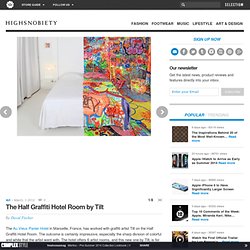 The Au Vieux Panier Hotel in Marseille, France, has worked with graffiti artist Tilt on the Half Graffiti Hotel Room.
The Half Graffiti Hotel Room by Tilt • Highsnobiety
Have you ever wondered as to what Jessica Alba, Katy Perry, Lily Allen, Kate Beckinsale or other beautiful celebrity women would look like if they had hair like a man? We're not talking on the head, but the face, arms and chest.
Bearded Celebrity Women • Highsnobiety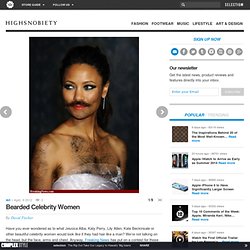 Video: Global City Mural by Deck Two • Highsnobiety
tshirtOS :: The world's first programmable t-shirt
Dan Cretu Turns Food Into Everyday Objects • Highsnobiety